Are you thinking about trying your hand with tech stocks? Here are 7 important things you need to know when looking for technology stocks to invest in.
The Importance of Technology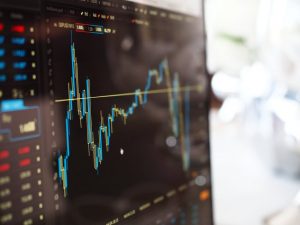 Technology is integrated into almost everything we do. In fact, you wouldn't be able to read this article if it wasn't!
Technology allows us to get from Point A to Point B using GPS. It allows us to communicate and keep our businesses in order. These days, technology even allows us to regulate our homes.
So, wouldn't that make tech stocks a solid investment? Not necessarily.
Tech stocks were the most lucrative stock investments this year. Even though tech can be great to invest in, it doesn't guarantee a profit or making the big bucks.
Tech stocks are definitely a worthwhile investment opportunity, but you need to know how to choose the right stocks and when to invest. Many people and companies have high hopes for their products, but these are just wishes and stories. Some technology may seem innovative at first glance, but the market may say otherwise.
So, how do you know how to choose a tech stock wisely? 
Read on to learn 7 important things to look for when selecting technology stocks to invest in.
7 Things to Know When Selecting Technology Stocks to Invest In
Investing our hard-earned money into tech stocks can be risky. But, knowing what to look for before investing and how to invest can make you feel more confident about your decision. Explore the following factors to look for before you begin investing in tech stocks.
1. Stories Don't Always Make Money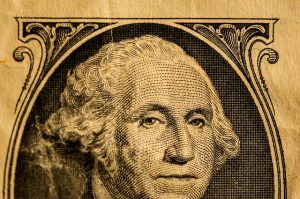 An inspiring story doesn't always mean that the tech company is doing well or will do well. When our emotions get connected to a company's mission, it's easier to see this as a worthwhile investment.
But, a worthwhile tech investment also needs to have a worthwhile business structure to back it up. And, unfortunately, it's the market and consumers who get to decide what is or isn't worthwhile.
This doesn't mean that a company's mission and technology don't make it a growth-producing company. Apple is a great example of how these factors come together.
However, it's wise to use caution before investing in what seems like "the next big thing." If you want to take the risk, then go for it! But, just know that going on sentiment, hope, and emotion alone may cost you in the long run.
Have a detailed investment plan in place before going all in.
2. Check Reported Earnings
Before investing in a tech company, dig into the company's financials. Each quarter, the company should report its earnings.
When looking at their earnings, look for growth. A growth in revenue makes a tech company a safer tech stock investment. This isn't to say that it's a guarantee, but it does show that the company is moving in the right direction.
3. Invest in a Company, Not a Product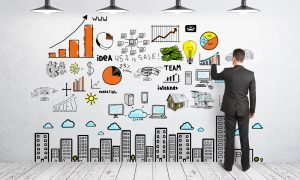 Companies usually have more than one product. A product may seem really innovative, but it doesn't mean that the company has the research and market interest to back it up.
When you invest in a company, you invest in all of their products. This could be a benefit to you! Check out all the products a company is selling and developing.
Some of their products could be stable and growth-producing while others could be riskier. Their stable products mixed with their more risky endeavors may make this tech stock a solid choice. However, if all of their products are risky, not proven to be profitable or have no practical value yet, then consider how much of a risk you're willing to take.
4. Check Out the Margins
In addition to looking at a company's revenue, look at their margins. Margins provide insights into how much a company is really making after deducting costs of operation. Costs of operation include materials to make the products, overhead costs, and employee income.
Businesses may look like profitable companies based on revenue, but how stable is their business plan and structure? The margins can provide some clues.
If the business made 1 million dollars in revenue, but their costs of operation were upwards of $750,000 then really they only made $250,000. The larger the margin, the more enticing the company is an investment. Also, look for growth in these margins: the more growth the better!
Comparing similar companies' margins may also clue you in on which company is more successful overall.
5. Stability or Risk?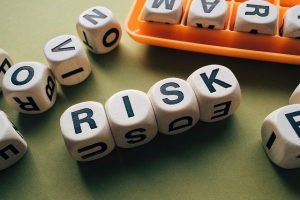 Stability in technology stocks shows that the product or service has proven to be useful to the masses. In the tech industry, a new and better product can always come along but for now these products and show that they are needed and valued.
Cloud computing, for example, is a steady and stable investment for two reasons. One is that the market and consumers feel like it adds value to their businesses and lives. And two, it's revenue is stable because it's a service which requires a subscription.
A risky tech investment would be one that hasn't proved to add value to consumers. Consumers may think, "well, that's cool, but I don't need it." Or consumers just simply may not be ready to change.
Not every consumer jumps onboard immediately. While you may be an innovator or early adopter, the majority of consumers need to know the value and use of a product before purchasing.
6. Beware of the Hype
Many people fear investing in the tech industry because all they hear about are the risky stocks or crypto technology. Startup companies and new technology create a buzz, but beware the hype. "Hype" may create a media frenzy, but sometimes that's all it is.
Always look into the numbers!
There are sectors of the tech industry which are stable and good investments. These sectors don't create media attention and excitement, but they are profitable and useful. These sectors include software, hardware, semiconductors, networking, and the internet.
Read more now about up and coming stocks to know if the hype is backed by evidence.
7. Find the "Little Guys"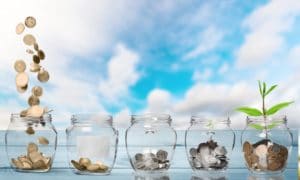 When seeking out tech stocks, ask yourself, what do these large companies need in order to operate? What other services and products do they need to purchase in order to function?
For example, what brand of computers do they purchase? What software do they use? Where do they purchase their microprocessors from?
By looking at the supply chain from big technology companies, you can find the "little guys." Not every company has to be a tech company to make money, even landscape architects can make profits. However, the advantage of a tech company is the ability for it to scale it's profits exponentially. 
Want to Know More About Technology Stocks to Invest In?
Finding technology stocks to invest in can be a worthwhile venture if we know what to look for. Nothing is guaranteed in the stock market, but there are ways to make a wise investment. The market will ebb and flow, but staying up to date with market news and knowing how to invest is crucial to success.
Want to learn more about investing as a beginner? Check out our beginners' guide to investing.