Do you want to make a short term investment? If so, there are various investments you can make. Here are 7 short term investment options to look into.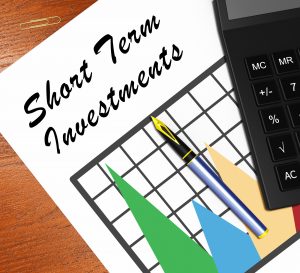 Did you know short and long-term investments differ from each in ways other than the length?
They carry different risks, yield different returns, and satisfy different goals. If you want to be wise about financial matters, you'll have a portfolio containing both.
Short term investment options are especially attractive. You get the money faster with fewer risks. These are also where investors flock to whenever the stock market is in turmoil.
Whichever your reason is, you should still do research to determine the best option for you. Read below to see how to invest money for the short term.
1. Short-Term Bonds
Short-term bonds usually mature within 2 years or less. This makes them less vulnerable to the changes in the stock market. They have a chance of higher yields, but they also carry a higher risk.
You can get short-term bonds backed by the government, municipalities, or corporations. Government bonds have lower risks, while corporate bonds have the highest risks. With the increase in risk, however, there's also an increase in potential returns.
Note that these are not FDIC-insured, but they are still secure to a reasonable degree. It's also possible to lose money in this type of investment. Still, they're pretty stable; you'll only have to think twice where to invest money.
2. Bank Deposit Promos
Nowadays, you can get the bank to pay you when you open a checking or savings account. Banks often have promotions for new customers that include a generous sign-up bonus, but that's only if you fulfill the set of requirements.
There's usually a minimum deposit amount. You also have to maintain that amount for a specific period of time.
This route is better if you're not planning to use the money right away. To qualify for the bonus, you'll usually have to maintain the required balance for a month or more. It's only after which you'll receive the bonus in your account.
The minimum deposit amount is also quite a large amount most of the times. The bonus is only in the hundreds, but that still beats leaving your money in a bank account with a small interest.
3. Online Savings Account

Leaving your money in a bank account pays next to nothing. The money you're getting from the interest isn't even worth mentioning. In fact, you're even losing money if you let your money be in a brick and mortar bank.
A better solution is an online bank, which yields higher APY. If brick and mortar banks have an average APY of 0.06%, with some of the biggest names having only 0.01%, online banks offer 1 to 2%.
They're also pretty convenient with their online functionalities and their ATM network. They're safe as well since they're FDIC-insured.
The downside is that depositing can be a little hard. If you don't do that often, though, an online account may be better for you than a traditional one.
4. Certificate of Deposit
This is another great option if you're not planning to use your money anytime soon. Your bank may offer a certificate of deposit, which allows you to earn a higher interest rate on your deposited money for a certain amount of time. This is an example of money market investments that capitalize on short-term debt instruments.
The terms a bank may offer varies; it can range from 3 months to 5 years. The longer you keep the money in the bank, the higher the returns.
Note, however, that you can't touch the money out of the bank until the term matures. If you need to do so, you'll have to pay a penalty fee, which is usually equal to about 3 months of interest.
5. Treasury Inflated Protected Securities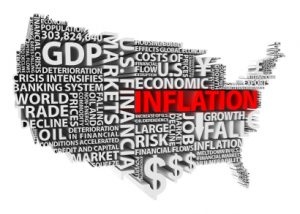 Treasury inflated protected securities work the same way as a regular government bond in most ways, but they have an interesting feature. It accrues interest over the years like a regular bond. Other than that, the initial investment also grows according to the inflation rate.
For example, the $10,000 you invested today will have the same value 5 years from now.
That does not include interest, which is usually at 0.5%. This ensures more security; you can be sure you won't lose money to the inflation rate plus you earn money, albeit a small amount.
6. Tax Lien Certificate Auctions
This one requires more work than depositing money or investing, but you can get higher returns if you do it right. This involves going to government auctions for tax liens. These are liens that the government put on a property that the owner hasn't paid tax for.
You can earn money with this method by buying the lien from the government and then collecting it from the property owner plus interest. If the owner fails again to pay the lien, you can foreclose on the property.
Even if the owner is still paying for the mortgage, the lien comes first. What usually happens is that banks will pay off the lien so as not to lose the property.
Although this seems like a safe method, there are some risks involved, too. For example, you might end up buying a lien on a property that has less worth than you thought.
7. Peer-to-Peer Lending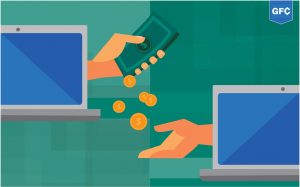 Peer-to-peer lending is a form of investment wherein people become the banks. They're the ones who lend money for a loan, and then they receive money per month in the form of loan repayment plus interest. Lending Club and Prosper are good examples of companies that allows you to be an investor in P2P loans.
You have a high chance of earning more in P2P lending platforms than other options on this list. However, there's also the chance of the loan defaulting or going into collections.
That's why you have to be smart in investing. You have to diversify your portfolio in a way that a loan default won't hurt your portfolio too much.
Learn More About Short Term Investment Options
The important thing in all these short term investment options is that you do your research well. People find success in different places, so you'll have to figure out which is the best option for you.
spend more time on our website to learn how to invest in stock markets, get out of debt, and more.