You've spent several decades working for the man, and as you get closer to retirement age, you might start panicking. Learn how much you need to be prepared for retirement by reading this article.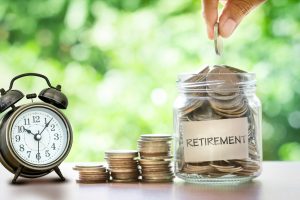 Did you know that 81% of Americans aren't prepared for retirement?
That's right. Over half the population is unaware of how much money they need to last them through retirement.
The same source shows 55% of retirees have figured out how much money they need to retire. And even less – 43% – have thought about how to make money post-retirement.
These facts are scary and avoidable.
To land on this article, you must have some interest in your financial future. You're ahead of most people already!
Don't let retirement be something that happens to you. Proper saving and long-term investing mean the difference between struggling and living well. It takes planning.
There are many things to take into consideration. This article will guide you through what you need to retire on your terms.
A Savings Account
A happy retirement is all about money, isn't it?
A savings account is the most important thing you need to have a comfortable retirement. Your annual income needs to account for health, transportation, and daily living. And that's only the basics.
There are a few different ways to determine how much money you'll need. These strategies are well-known and used, but you must fit them to meet your expectations. Be as realistic as possible.
4% Rule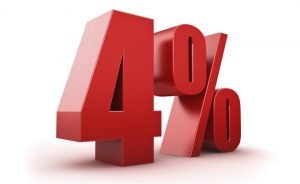 The first method for determining your retirement money is the 4% rule. The 4% rule spans about 25-30 years of retirement. So if you're planning to retire sooner or later, adjust the age.
This rule says you should have 25 times your annual spending invested for retirement. This means you should be able to live off of 4% of your funds a year.
Want to put that into a formula?
Say you want to live off of $40,000 a year. Your retirement fund should then be $1 million. $1 million x the 4% = $40,000, or your annual budget.
How Many Years Should You Save For?
That depends on what age you expect to retire. Depending on your career and health, you can retire at any age that is appropriate for you. There is no one-size-fits-all.
Consider an average life expectancy of 87. If you want to retire very young, say 55, you'll need to have enough savings for 32 years! If you want to retire at a more common age, say 65, you'll need to have 22 years' worth of money prepared.
An Idea of Your Health
Knowing how much you need for your healthcare is one large factor in determining your nest egg.
Say you and your spouse would both like to retire at age 65. A Fidelity survey suggests that you'll need $260,000 to cover health care costs for the both of you.
Even scarier than that large number? 19% of people thought the number would be $60,000. That's a huge difference.
Medicare is there for those 65 years of age and older. It helps cover many different things, depending on your plan:
Hospital stays

Hospice care

Doctor's visits

Medical supplies

Prescription drugs

Outpatient care
And more. But, Medicare doesn't do it all. Certain plans only cover certain things. Prepare to pay for the best coverage by saving more money.
Know When to Use Social Security
You've been investing in something your entire working life: your Social Security.
The official age when you can start collecting Social Security is 62. But, waiting three short years can mean all the difference. Retiring at 65 instead means you'll be bringing in more money for you and your family.
Are you a single person wanting to collect Social Security? You'll get 16.7% more per month if you wait until 65 to begin. If you're coupled up, your spouse will get 50% of your benefits after you wait until 65.
The Social Security Administration has a chart that outlines how much money you and your spouse will receive. The chart goes by age, down to the months.
Want to make even more than that 86.7%? Wait until age 67, if you can. That number becomes 100%!
It's simple: the longer you wait, the more benefits you'll reap. This is not an option for everyone. But if it's an option for you, consider it.
Long-Term Investments (I.E., a 401K, an IRA)
Time to learn more about something a little different than saving: investing. If you don't think you have enough money you can get started by micro investing.
401Ks and IRAs are a common way people save for retirement. They have some differences:
401ks are only administered by employers

An IRA is held by banks, and so has the ability to be spread into other assets

The amount you can put in an IRA is much smaller than that of a 401k

Employers match your 401ks in part or in full

The IRA limits penalty-free deductions and loans to no younger than age 59
Both the IRAs and 401Ks are tax-deductible retirement plans. But, an IRA is only tax-deductible if the investor's gross income is under a certain amount. 401Ks don't consider investor's income.
Are You Prepared for Retirement?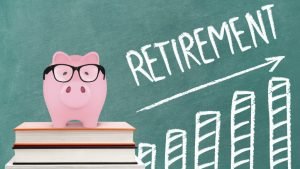 Chances are, you have some work to do. Start today.
Waiting until the last moments to begin saving is detrimental to your future. It's one of the worst things you can do for yourself. This is one area where procrastination will not benefit you.
Do you want to travel abroad, or live paycheck-to-paycheck? Do you want to wait for Social Security every month to pay for medical bills or groceries?
If the thought of this scares you, begin strategizing today. Don't work an entire lifetime to be ill-prepared for the relaxing part.
Reach out to us to find out more on how to be better prepared for retirement! We love hearing your feedback, ideas, and stories.