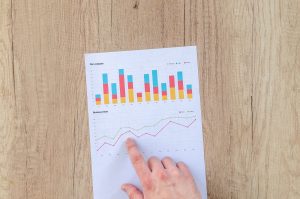 Enjoying a period of prosperity means you might have a little extra cash to throw around. And if you've already started wondering how to handle the financial aspect of your retirement, you'll know that it would be sensible to invest your extra money to ensure your prosperity continues into the future. But how?
These investment options will help you make your money work for you in the long-term.
Your Earning Potential
If you think of the economy as being a little like the weather, you'll recognize that you can't control it. And if you can't control the economy now, you certainly have no influence what so ever over how the economy will be performing when you decide to retire. Bearing this in mind, it's useful to work out aspects of your future financial situation you can control, and make every effort to do so. Topping this list is your future earning potential. If you've still got a couple of decades before your retirement, consider taking action to ensure that you earn as much as possible for the remainder of your working life. Investing in your career by signing on for extra skills training or even studying towards a tertiary degree is a fantastic way to boost your income over time.
Real Estate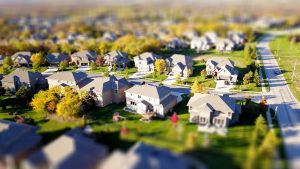 While the commercial property market is currently in a bubble, this doesn't necessarily mean it won't be worth your while investing in property. If you're ready to play the long game, looking ahead to your retirement, you can't go wrong with real estate. Why? Because property is an essential commodity. No matter what happens economically, people will always need houses, office space and warehouses. If you can stick it out with your investment over a long period of time, and you don't fall into the trap of overstretching your resources, you are unlikely to lose out.
When you start your property hunt, look out for properties that can fetch a decent rental or lease income, or are likely to sell easily, and for a profit. Houses in up-and-coming neighborhoods or homes that appeal to aspirational buyers are a good bet. Commercial property is also a fantastic choice. While many people think that property is an investment you can buy and forget about, this is not the case, especially when it comes to commercial property. Efficient management is key to ensuring that your foray into real estate brings a return on your investment. Part of your property search should involve approaching a trusted property management company like McGraw Commercial Properties to work in partnership with.
P2P Lending
If you're not familiar with peer-to-peer (P2P) lending yet, this is an exciting trend to investigate. Making use of platforms like Lending Club and Prosper, investors like you lend funds to new business, just like a bank would. A stomach for risk is an essential prerequisite, but the return on your investment can top 6 %.
If you're feeling flush, these tips will help you decide on some solid ways to invest in your future financial security.