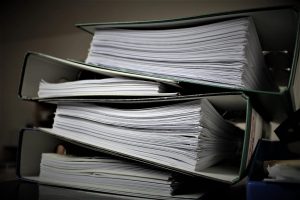 Growth is something we're all striving for in business. And scaling-up is one of those areas that appear to give businesses the impetus to realize their ambitions, but many businesses can fall flat on their face. Scaling up too soon can cause many problems. Some people are quick to pile their papers and systems sky-high, thinking that this will bring the desired results. But here are some of the things you really need to consider before you start scaling up.
Understand Your Niche
One of the keys to growth is understanding where you belong. When you start to understand where you are, but also its competitive advantage, you are able to dig deep into how you can make yourself even more unique. Learning how to dominate a niche is not just about understanding the product or the market, but it's about being aware of the hurdles and logistics to facilitate growth. According to Jim Thomas of Atlanta, businesses should consider all the logistics that will need to be in place to facilitate growth. Understanding your niche is such a small component, but understanding how it gives you an advantage over your competitors is invaluable.
Fix Your Strategy
The right strategy will boost growth. And it's a very simple thing to remember. But it is not easy. Because a good strategy covers so many bases, but you have to really work hard defining your short, medium, and long-term goals. Understanding everything at every step of the way will ensure that you scale up the right way. Strategies are a lot of preparation, but they also require reiterating and rereading.
Managing Your Team and Cultivating Relationships
These are two different components, but they have to work together. Being a great leader means being a great delegator. In the whole process of scaling up, you've got to allow people to play to their strengths, while also setting clear expectations, but also showing your appreciation. When you start to cultivate healthy working relationships, by investing time and effort into the right team, you can guarantee a stronger scale up.
It's Not About Saying "Yes"
You may think that in order to scale up your business effectively means that you say "yes" to everything. And even if you think you're not able to deliver, the importance of concentrating on your niche, not anybody else's, means that you have the luxury to say "no." Saying "no" is a sign that you are confident in your abilities to scale up your business and achieve success, but it's also a good sign that you have a number of opportunities coming your way. But it's about choosing the right opportunities that keep you focused on your goals.
If you scale up the wrong way, it can cause damage to your business. Your reputation suffers, and you lose a lot. Scaling up the right way is about harnessing the right opportunities while also making sure that you understand that your business is going in the right direction. Growth is only worthwhile if it is in the direction that benefits the business.