You've gotten into the investment game, but now you need to monitor your progress. Click here for 4 tips to help you track stocks easily.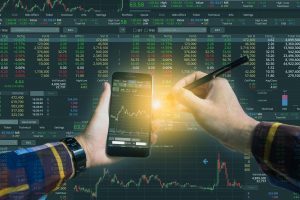 The stock market is a great way to increase your wealth. In fact, statistics show that in 2015, 55 percent of Americans were invested in the stock market.
Needless to say, the stock market is one of the most popular forms of wealth creation. While it can be very profitable it also comes with risks.
In order to mitigate these risks, you must invest wisely and pay attention to what is happening. There are several ways you can do this effectively.
Here are some of the most effective ways to track stocks and start investing.
1. Get a Free Tracker
Tracking your stocks is not difficult once you set up a free tracker. The most popular ones come from Yahoo and Google finance.
These trackers allow you to enter the shares you purchased along with the purchase price. They also give you valuable information about the company such as the history of their share prices and recent news.
Set up email alerts when possible so you can know when your stocks drop below a specified threshold. There are also several other apps that will assist you in making wise trading choices, so be sure you research all your options.
2. Read and Listen to Track Stocks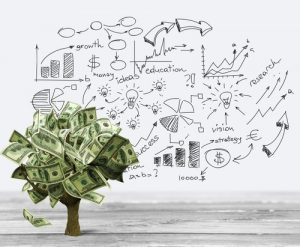 Keeping up with market news is essential if you want to know what is happening with your stocks. The best way to do this is to log onto financial news websites at least once per week. Pay attention to the Dow Jones Industrial Average today, so you are never out of the loop.
These days financial news podcasts are easy to find. Make sure you listen to these valuable broadcasts so you can get a good view of the "big picture" of what is happening in the stock market.
This will help you to find new investments and make wise investment decisions about your present stocks.
3. Keep Updated Every Quarter
If you have individual stocks then the company's quarterly report is not to be missed. Usually, you will find this report on their website.
Often a teleconference will occur a few hours after the earnings have been posted. During this conference, the company's managers are likely to mention things, not in the quarterly report.
There may also be a chance for investors to call in during this time to ask pertinent questions. This makes it a good time for you to find out what is really happening with your stocks.
4. The Annual Report Is Your Friend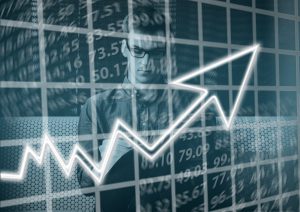 Don't just skim and scan the annual report of the company's you have stocks in. The annual report provides a great opportunity for you to find out exactly how the company performed and of any changes that are coming.
Company annual reports are typically published every April and often contain the CEO or president's letter. You may find information in this letter that you may not even see in the news.
Final Thoughts
If you want to trade stocks successfully you must pay attention and keep yourself informed. The bottom line is that you need to learn how to effectively track stocks. Fortunately, this is not that hard to do if you are willing put a little effort and time into your investment. Beware of get rich quick techniques especially in crypto. One can make money in cryptocurreny but it is a volatile and riskier evolving product than an ETF Index.
All you need to do is to get connected and stay up to date. You can do this by making use of free trackers and paying attention to financial and company news.
If you would like more information about making wise investment choices, then please visit our investing section for more info.