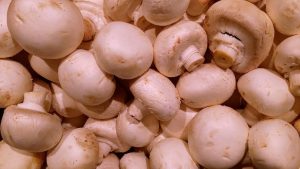 While the mainstream conversation about opportunities in the agricultural industry is a little sparse, that doesn't mean that there are no opportunities in the sector. Quite the reverse. Some big names are very interested in developments in the space and are now looking for opportunities to capitalize. 
Take George Soros' partner, Jim Rogers. For years, he's been investing heavily in agricultural companies, seeing the industry as a global growth story as the world's population continues to rise. Kimball Musk, the brother of Elon Musk, is also heavily into farming. He's trying to develop stackable, hydroponics pods that get their energy from solar panels to create new indoor farming that will free up the world's land for rewilding. 
There is money to be made in the world of agriculture; it's just sometimes difficult to see how. Here are some ideas. 
Get Into Mushroom Farming
While mushrooms weren't a significant item on the menu of the average household in times gone by, they are becoming an increasingly important input into many processed foods. Fungi, it turns out, are an excellent meat substitute because of their texture and umami flavor. Fake meat producers, therefore, use mushrooms in abundance and need growers who can supply them in bulk and for as little money as possible. The mushroom growing industry, therefore, is in a race to find the cheapest possible way to churn out millions of punnets at low prices. If you're interested in technology, then this type of agricultural venture could be right up your street. 
Preparing Fruit And Vegetables For Export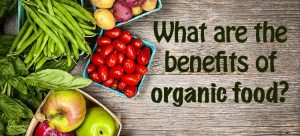 You don't actually have to work on a farm to make money from the industry. Instead, you can provide services that farmers need to sell their produce. Many entrepreneurs, therefore, go into the business of prepping fruit and veg for export. Your job is to collect the vegetables from the farm and then transport them to the port where they are inspected and loaded onto ships. You can begin a business like this with a truck, an internet connection, and a couple of clients willing to pay you to take the job off their hands. 
Cattle Rearing
The market for beef has changed enormously over the last ten years. When it comes to meat, people want new producers who focus on quality, not volume. 
How you raise your animals, what you feed them, and how you market their product is more important than ever before. You can discover more here about the types of machinery you'll need. 
Potato Chip Making
Potato chips are one of the world's most celebrated snacks and becoming more popular all the time, especially in emerging market countries as wages rise. You could create potato chips that serve these target markets, getting in before the big brands dominate in the future. 
There's also a big market for premium chips cut by hand. 
So there you have it: a few ideas to get you going if you want to make money in agriculture. Remember, the sector has low margins, so the best way to achieve profitability is to produce in bulk.