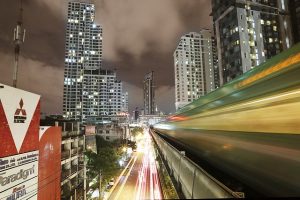 Transportation is undeniably a lucrative business to own. Holding its value in the services sector, it can earn you handsome figures of profit, if managed well. And to handle it in a desired way, you would have to make a right start. No matter how big you are planning for, all you have to do is acquire precise resources within your budget.
Today, I will be describing some of the facts that will help you start your transportation business.
Know your Domain
The Transportation industry is very large and involves numerous specialized subdivisions. For instance, you might be interested in public transport, medical transport, school service, goods carriage, logistics, or other industrial purposes. Each sub-sector has its respective necessities and needs to be addressed accordingly. The first thing to recognize is the particular nature of transport business that you want to initiate.
Identify your Vehicles
Automobiles are the primary obligation of a transport company, because they are what your business runs on. The identification of commercial transport vehicles majorly depends on the desired area of service, as I described before. Public and school transport services for example require large vehicles like buses and vans, while trucks and heavy goods vehicles (HGV) are preferred in industrial transport and logistics concerns. Search the web to find the right kind of vehicle, whether new or used, for your business.
Fulfill General Regulations
It is always advised to plan and start a business entity within your local and federal laws. Every State has their own set of regulations for every commercial activity. Go through the legal requirements and find how to start a transportation company in your area. You should also talk to law consultants about legal affairs and get help on corporate legal advice. Also, check with an insurance agent to make sure you have proper coverage for your business. Last but not least seek
Look for Staff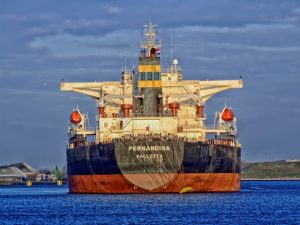 Even if you are preparing to start with a single automobile and drive it yourself, a second person is always needed for assistance. However, if it has to go on a larger scale, you need to look for drivers, attendants, administrators, accountants, marketers, and so on. Deeply scrutinize your workforce before hiring it, and manage it well afterward.
Market Yourself
The next big thing to define is the way you position yourself in the market. Study the customers as well as competitors to derive a correct marketing strategy. Always try to offer one or more distinct features that your competitors aren't providing. You can further work on the branding side and go for the advertisements, and the best way to market yourself is using social media.
Use Social Media
Social media has become increasingly crucial for businesses to effectively market and develop a client base. Previously considered a fad, it is now viewed as a significant marketing platform by businesses all over the world. According to the Social Media Marketing Industry Report 2012, 58 per cent of businesses that made use of social media marketing for more than 48 months reported an increase in sales over the respective period, 60 per cent of marketers work full-time for social media development, 94 per cent of businesses used social media for marketing, while 43 per cent of the people between the ages of 20-29 spent more than 10 hours a day on social networking sites. The trends are changing, check out the 2017 report too.
The Best Modern Age Social Media Networks
Due to the excessive use of social media marketing strategies by businesses, there has been a huge increase in the number of social media sites. However, there are few that remain at the top and are preferred by businesses and individuals alike.
Twitter
Twitter started off as a platform for friends to connect but has now become a fully grown marketing tool. Twitter allows you to share up to 140 characters (quotes, polls, videos, or images are not included in the character count now), which are exposed to those who follow your account. You can use it to release news, announce special deals, post new content and market your products. You should heavily rely on this medium.
Facebook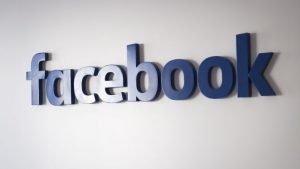 Primarily used by college students to stay in touch with their friends, Facebook is now among the most used social networking sites. It allows you to share your location, pictures, upload videos along with features such as video chat, games and more. Facebook is the first choice for both individuals and businesses because it allows better interaction as compared to Twitter. Create a Facebook page of your transportation business and connect with your target audience. Just like Twitter, you can use Facebook to post breaking news, information about new deals and build their brand image.
Google+
Even though Google+ is relatively new and hasn't risen to the popularity of Facebook and Twitter, it is still one of businesses' top priorities. Google+ is widely used by entrepreneurs to increase their web presence. Apart from these three, LinkedIn, Instagram and Pinterest would also be helpful.
With these general guidelines, you would be able to make a good start in transportation business. Stay dedicated and manage well to get successful.