The cryptocurrency industry has had a rough 2018 so far.

However, even with it's dip over the last few months, the industry is still around 20 times larger in November 2018 than it was in November 2017. So while interest has surely dipped, there are still thousands of new people interested in joining the market as investors.
Before you can ever trade, buy or invest in crypto, you need to register for an exchange. Unfortunately, the choice of "which exchange to choose?" isn't an easy one. There are dozens of different exchanges from all over the world that are all trying to bring in the next generation of crypto investors.
So with so many different options out there, how do you know which cryptocurrency exchange to choose? This article is going to help you learn how to evaluate a cryptocurrency exchange. It will also make sure you are using the best cryptocurrency exchange for your needs.
Look at the Fees and the Fee Structure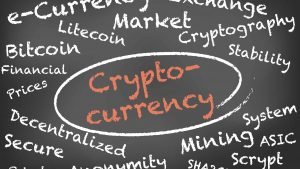 When considering a number of exchanges to work with, it is important to know the fees that you will be charged each time you trade currencies. These fees might seem small and unimportant at first glance, but if you plan on doing a lot of investing/trading, a lower fee can equal a lot of saved money.
If a site is reputable, there is a good chance they will list their fees on their website. However, be sure to investigate for hidden fees as well. Some exchanges will offer a flat fee for each trade, while others will use a dynamic fee that will change depending on the size of the trade. Either way, it is important to be clear on both fees and fee structure before ever making a trade on a platform.
Ensure the Exchange is Safe and Secure
Unfortunately, some platforms out there have experienced hacks that have cost users a lot of money. In order to ensure that you don't find yourself on that list one day, you should be sure to do all you can to choose an exchange that is safe and has security safeguards in place. This includes things like robust verification requirements, integrity checks on transactions and two-factor authentication.
A simple Google search of a platform or exchange should be able to show you whether they have fallen victim to cyber crime attack and how they have redeemed themselves. Many companies (especially those who have struggled with security in the past) should be very public about how their technology and platform are secure and what measures they have in place to maintain a high level of security.
Make Sure It Supports the Currencies You Are Interested In

While Bitcoin is the largest cryptocurrency by market cap by a large margin, it is far from the only cryptocurrency you can invest in or trade. There are thousands of different cryptocurrencies out there, and as you might expect, no exchange will have them all.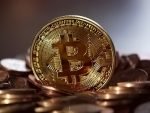 Certain exchanges will only support certain currencies. So, before you register for an exchange, make sure it supports the investment you want to make. Exchanges are always adding and supporting new coins. However don't expect your favorite will get added, it's much more safe to choose an exchange that already offers it. Also, before you go all in on any cryptocurrency, it is important to perform your own research and make sure it's the right investment for you.
Hopefully this article has helped you discover how to successfully and accurately evaluate a cryptocurrency exchange. Of course, there are other things to consider when evaluating which exchange to use. However, these are among the most important things to remember.
Latest posts by The Fortunate Investor
(see all)