Do you have some spare funds and want to make a promising investment? Here are 8 reasons why you should consider a cryptocurrency investment.
Cryptocurrency investment opportunities have been growing in popularity over the past couple of years. This controversial method for trying to make money has garnered some strong opinions.
There are those who are optimistic about cryptocurrency's future. Then there are others who are skeptical about the legitimacy of this type of trade.
If you're curious about cryptocurrency investment but uncertain if you should proceed, here are 8 reasons to invest:
Cryptocurrencies Aren't Going Anywhere
The crypto market capacity continues to grow. This makes it an attractive option for investors everywhere. Cryptocurrencies haven't been around for very long. Yet history has proven that patient investors have been reaping the big profits.
It can be hard to overlook day-to-day market fluctuations. But many cryptocurrencies have stayed strong despite the economic downturns.
Many leading banks have even used cryptocurrency trading in their daily operations. The rise in Bitcoin's value has laid the foundation for other cryptocurrencies adoptions. As this adoption spreads, today's "coins" will continue to increase in value.
Initial Coin Offerings (ICOs) Promise High Returns
Those who invested $100 back in 2010 would find that their investment is worth over $28 million today. Those who didn't jump on the bandwagon years ago can still invest.
There are lots of opportunities to enjoy a good ROI with cryptocurrencies. Be aware that new ICOs pop up on almost a daily basis so it's important to be able to recognize credible source since they can't all succeed.
Cryptocurrencies Put the People in Control
Blockchain technology could potentially alter the way advertising, online exchanges, and governments operate. Many businesses are rushing to take advantage of its potential. This has resulted in over 1900 types of cryptocurrencies available today.
Blockchain technology does away with the middleman and while lessening the risk of hacking and cyber attacks.
With cryptocurrency exchanges, all transactions are recorded which ensures against manipulation and fraud. Their public ledger can't be changed after an entry is confirmed. This helps further guard against any online alterations.
With cryptocurrency, the power taken from institutions and transferred to the people.
New Protective Regulations Are Emerging
Some people who deal in cryptocurrencies dislike the idea of regulations. To them, rules seem like an imposition or an unwanted obstacle. But, regulations are necessary and provide some much-needed security for investors.
With the right rules in place, investors will be better protected. They'll also be less likely to become the victim of cyber scams.
Though specific regulations have not yet been put into place, it's just a matter of time. Basic rules will likely be established in the near future.
Cryptocurrency Technology Is Likely to Grow Quickly
The earliest adopters of this new technology have made a lot of money. As knowledge of cryptocurrency methods has grown, so has their popularity. This has made some investors think that it's too late to take advantage, but this isn't exactly true.
For the most part, altcoin technology is still underdeveloped. Bitcoin, for example, keeps evolving and adding new technology and features. Other similar currencies are being developed with potential value growing as well.
Not every new currency will succeed. But the risk involved makes for a greater opportunity for a big payout for those who invest.
Cryptocurrency Opportunities Are Expanding Across Countries
Countries like Japan have passed laws to protect cryptocurrency exchanges. They've done this by establishing anti-money laundering legislation. Other developed countries are following suit.
In many developed countries, digital payments are already the preferred method of payment. Cash will never go away but digital payment technologies are rapidly growing. This growth paves the way for cryptocurrency technologies to continue to grow.
Chances are high that we will all use these types of currencies in the future. Why not get a head start and make some money in the process?
Cryptocurrency Is Flexible and Easy to Access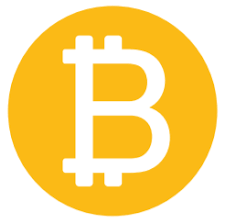 Transferring funds and investing money is still a complicated process. There's usually a lot of paperwork required when these transactions happen. The exchange usually requires photos, proof of address, etc.
With a Bitcoin transaction, there's no paperwork required. The user is only required to create a wallet and address for the transaction to take place. Users can have as many addresses as they desire.
Bitcoin is accessible to the masses making for smooth exchanges online and most cryptocurrencies can be purchased and sold with ease. A huge part of the appeal of cryptocurrencies is how easy it is for two people to conduct a transaction online.
Cryptocurrency users can pay for their coins on their own smartphones or anywhere else they have internet access. Purchasers don't ever have to travel to a store or bank to buy a product, and personal information is not required to complete a transaction. This also makes traveling much easier for those who feel held up by wait periods and authorization requirements.
No Tracking
Bitcoin and other similar cryptocurrencies are free from any third party intervention. The online database for transactions keeps a copy/online receipt of every exchange that an investor is making.
The user's online wallets detail their number of bitcoins and the time of the transaction which can't be tracked or viewed by anybody else. The only exception is if a wallet user chooses to disclose their wallet address.
This pure, peer-to-peer method of exchange is one of the biggest benefits of cryptocurrencies. No bank, government or other financial institution can intervene the transaction or place any hold on accounts. This provides a high level of freedom for users and adds to the overall appeal of this method of payment.
Learn More About Modern Investment Options
Learn more about cryptocurrency investment options as well as many other useful tips for investing in general.
Saving money is one important aspect of a strong financial future. But savvy investing will take you to the next level.
Browse our website for lots of helpful articles on making money online, getting out of debt, and smart investing. Whether you've got a family to provide for, dreams of financial independence, or retirement to consider, you'll find lots of helpful advice from our financial experts. Also learn how to invest with smaller amount by mirco investing.
Latest posts by The Fortunate Investor
(see all)