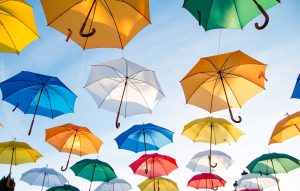 In the 2020s the prospect of entrepreneurship is more appealing than ever. At the start of a new decade it's not uncommon for people to feel a sense of optimism, hope and opportunity for the future… but at the same time more and more of us feel that we won't be able to find what we're looking for on the traditional career ladder. In an age of corporate wage repression where the economic deck seems stacked against employees, striking out on your own and setting up your own business can seem like the only reasonable way to tip the scales back in the right direction. 
Whether you set up your own small business, start out as a sole trader or set up a modest eCommerce store, whether you run your business as a side hustle or a full-time career, you can find great opportunity… but you can also experience significant risk. Just as having the right home insurance can protect you if the worst should happen, so too must small businesses of all kinds plan for the worst while hoping for the best. And that means knowing what kind of insurance cover they need.
Employer's liability insurance
In most countries and provinces, employer's liability insurance is a legal requirement. This covers the costs of compensating employees if they become sick or injured as a result of working for you. While you can and should take every preventative step to create a safe workplace, if you have any employees, you need this from of insurance.
Public liability insurance
Public liability insurance isn't a legal requirement, but it's strongly recommended for all kinds of businesses. It traditionally protects customers or visitors when they injure themselves on your business premises. But don't make the mistake of assuming that you don't need this form of insurance if you're not a retailer or office or a business with a physical premises. 
Tradesmen and construction companies, for example, should have a tradesman public liability insurance policy in place due to the risky nature of the profession and workplace.
Cyber insurance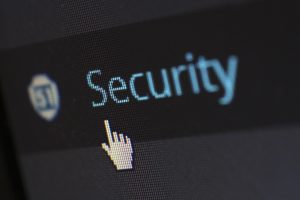 In an age where cyber security threats grow more and more proliferate and sophisticated, it's no longer enough to invest in a robust system of cybersecurity to protect your business and client data. You should also seriously consider having a cyber insurance policy in place to protect you if your business should be subjected to a malware or ransomware threat. Businesses large and small can be targeted by cyber criminals and no business is too small to escape their attention. 
Professional liability insurance
Finally, if you provide professional services like legal advice, medical advice, tax advice or any form of business consultancy, any mistakes you make can have serious and far-reaching consequences for your clients. As such, it's worth considering professional indemnity insurance to insulate your clientele from the consequences of your mistakes. Many policies also cover  It things like inadvertent copyright infringement, broadcasting rights, loss of important documents and even charges of negligence. 
Whatever the size, scope and nature of your business, it behooves you to make sure that it's protected by the right insurance.