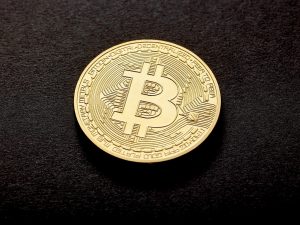 Bitcoin and other cryptocurrency is a bit of a controversial subject in the investment world. There are a lot of stories about people that made millions from it when it was a new investment strategy but there are just as many stories about people losing everything. Some people maintain that it's a good strategy and you can see good returns from it while other people insist that traditional investment strategies are always superior because cryptocurrency is too unreliable. The truth is, like any other investment strategy, it depends on how you do it. If you invest in cryptocurrency in the right way, it can be very lucrative, but if you do it wrong then you can easily lose a lot of money. The people that insist that it's never a good option are usually making some simple mistakes and that's why they don't see any good returns. If you want to start investing in cryptocurrency, you need to make sure that you avoid these common mistakes. 
High Exchange Fees
When you buy cryptocurrency, you need to do it through an exchange and there are a lot of different ones to choose from. You'll have to pay an exchange fee and a lot of people make the mistake of choosing an exchange that has very high fees. When you're making regular trades, those fees eat into your profits and that often leads to the view that it's not worth investing in cryptocurrency. However, if you choose the right exchange and find one that has reasonable fees, you can avoid this problem. When you're looking at the fees, make sure to read through the rates and understand them properly because some exchanges will charge a flat fee while others will charge a dynamic fee based on the size of the trade. If a site doesn't clearly list a breakdown of all of their fees, you should avoid them because you're likely to get stung. 
Automated Trading Scams
Automated trading platforms are a great option for beginners that don't really have much experience with cryptocurrency trading or hands off investors that want somebody else to handle the trading for them. However, you've got to be careful because there are a lot of automated trading scams that will just take your money. There are some legitimate ones and according to Mike Brown, Bitcoin Code is one of the best ones. If you're going to use an automated trading platform, just make sure that you do some extensive research first so you can be sure that it's not a scam. 
Keeping Everything In One Wallet
When you buy your cryptocurrency from an exchange, you need to move it into your own wallet. However, these wallets are always at risk of being hacked and you could lose everything that's in there. If you put everything in one wallet, you're risking a lot, especially if you've invested a considerable amount. It's best to be safe and split your cryptocurrency into multiple wallets so you don't lose everything in the event of a hack. It's also important that you protect your wallets properly to reduce the chance of being hacked. 
Trading cryptocurrency can be a good investment choice, but only if you avoid these common mistakes when you first get started.