Investing in stocks can be tricky if you're well informed! Read more to learn everything you need to know about stock shares and investing all in one place!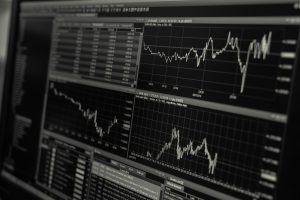 The top wealthiest Americans get 35 percent of their income from investments. For those hoping to build wealth, entering the stock market is a no-brainer.
The world of stock shares and investing may seem intimidating or confusing to an outsider. There are many elements that go into learning how to be a smart investor.
Luckily, there are a few basic things every beginner can learn to jump-start their portfolio.
Here's your introductory guide to investing in the stock market.
Stock Market Basics
Before you begin investing, you'll need to know the basics of what a stock is and how it all works.
A stock represents legal ownership in a business. There are two types of stocks: common and preferred. Most individuals invest using common stocks. These entitle you to a company's profits and losses.
Companies use stocks to raise capital and grow their business. Investors make money on stocks by buying individuals shares. The prices of shares depend on how a business divides their common stock.
You can buy stocks in several different ways. You may want to buy an individual stock. In this case, you buy single shares to build your portfolio.
You may also decide to invest in stock mutual funds or exchange-traded funds. Mutual funds allow you to buy small stocks for a variety of different companies. For this, you will make only a single transaction.
Strategy and Planning
Now that you've got the standard definitions, you'll need to decide your investment strategy.
Many people opt to invest on their own and handle their own portfolio. In this case, you'll plan and choose shares on your own. For help with investing, check out this stocks investment guide.
You may decide you want help when it comes to investing. To do this, you'll need to hire a stockbroker who will navigate the stock market with you and help you choose shares.
To get started investing with a broker, you'll most likely have to open a brokerage account.
Budgeting
Before you begin investing, make sure to plan out your budget according to what you're willing to invest. Your budget will depend, of course, on how much your shares are worth. But in general, it's best to decide how much money you have available to invest.
Investing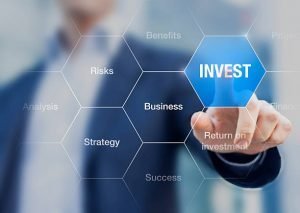 It's time to invest. If you're buying individual shares, the most important aspect of this is choosing your stocks. This will require research.
The thing to keep in mind when choosing is any given company's potential for growth. Many people decide to invest in start-ups or other brand new companies for this reason.
For beginners, low-cost investments are best. These will give you a feel for how the market works. Investing in funds is a great low-risk way to get your feet wet with stocks.
Learn More About Stock Shares and Investing
You have all the basics you need for investing in stock shares and the stock market. Now it's time to get started.
To learn more about stocks and investing, be sure to check out our investing section.
Latest posts by The Fortunate Investor
(see all)