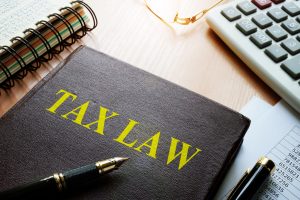 There are few things more stressful than receiving any kind of letter or notification from the IRS.
Maybe you're being audited, are dealing with paying back taxes, or perhaps you're in serious trouble for never even filing a return in the first place.
You've heard that hiring a tax attorney might be the right move.
But what is a tax attorney, and how are they different from other tax professionals like CPAs?
What are some common situations that will likely require a tax lawyer, and what should you look for when you're ready to hire one?
Above all, what does a tax lawyer do?
This post will give you the answers to your most pressing questions about how a lawyer for taxes can help you to avoid or work through a problem with the IRS.
What Does a Tax Lawyer Do?
So, what does a tax lawyer do, exactly?
Though many people associate them with CPAs, the reality is quite different.
A CPA is someone who helps you to properly file your taxes, and is especially helpful for those with businesses, larger investment accounts, or if you have children or an ex-spouse you need to support.
A CPA has training on tax preparation, so they can help you to increase your benefits and pay less in taxes while still abiding by the law.
A tax lawyer, however, has legal degrees — something CPAs don't.
They are much more familiar with the laws surrounding taxes, while CPAs mainly help you to file on-time and correctly prepare your tax documents. If you've run into a problem with the IRS like back taxes, property liens, wage garnishment, or even if you haven't filed a return, you should hire a tax attorney.
In short: a CPA helps you to prepare your taxes, while a tax lawyer is someone you should hire to help you resolve a financial dispute with the IRS.
When to Hire a Tax Attorney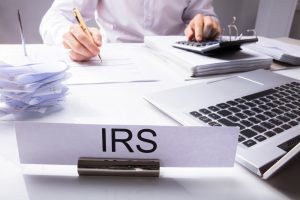 There are numerous instances in which you'll likely need to hire a tax attorney.
First, if you're being audited by the IRS, you always have a right to a tax lawyer. Most of the time, an audit won't require their legal help.
However, if you've been charged with a crime related to your taxes (like tax evasion/fraud) or have received more than one notice from the IRS, you should absolutely lawyer up.
Many people also hire a tax attorney to help them get their estates and charitable giving plans in place before they pass away. Especially if there's a good chance your estate will be taxable, hiring an attorney can help you to strategize to avoid having to pay high estate taxes.
Anytime you're doing international business or have bank accounts in another country, it's always a smart move to have an attorney on your side. The same goes if you've just recently opened your own business, and you need to understand your best business structure option.
You may also want to get in touch with a tax lawyer to learn about your eligibility got potential tax credits. These credits can be for things like charitable giving, childcare, expenses for your small business, and even earned income.
This will help you to get a higher refund and pay fewer taxes.
How to Hire the Right Tax Attorney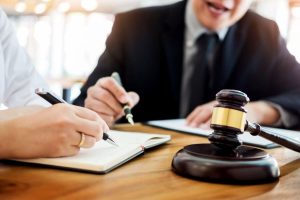 If you've recognized that you're in any of the above situations, then the best thing you can do for yourself is to hire a tax lawyer.
Of course, you want to be certain that you hire the best one possible.
So, what should you be on the lookout for when it comes to an excellent tax lawyer?
First, all tax attorneys should have both a J.D. and an LL.M. (Master of Laws) in Tax Law. Especially given recent changes in tax status, you need to be 100% sure that the professional you're working with is up-to-date with all the latest tax codes and levies.
Additionally, ensure that they have experience in dealing with cases similar to your own. Know who will be working on their case, their win-loss record, and always check that their State Bar license is valid.
Make sure that you always speak with past references, preferably with those who were dealing with issues similar to your own. Finally, ask about how they plan to bill you.
If you're in a serious financial bind and fear you can't afford a tax lawyer, know that there are tax clinics and advisors that specifically cater to low-income clients. Click here to browse through a list of your free or low-cost options.
Don't Ignore the Problem — Hire a Tax Lawyer Today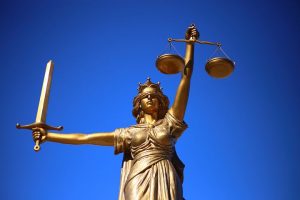 Now that you can answer the common question, "What does a tax lawyer do?" and recognize the potential signs that you need one, it's time to take action.
Issues with the IRS will never magically go away on their own. Plus, the longer you ignore them, the more you'll end up owing.
Get in touch with a tax attorney today to help you prevent any issues in the future and/or settle any disputes you're currently having with the IRS.
Looking for more advice on how you can better manage your money so you don't run into issues next tax season? Can't quite figure out what changes in the tax law might mean for you? Think you can handle filing your taxes on your own, but need help choosing the right DIY accounting software?
Our article is here to help. Keep reading through our posts to get access to the top tax and financial advice you need for short and long-term success.
Latest posts by The Fortunate Investor
(see all)