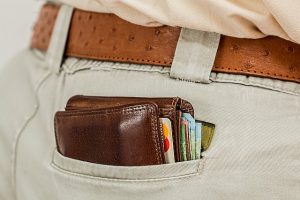 It seems like everywhere you turn these days, there's a new offer imploring you to open a line of credit. Many consumers regularly receive glossy envelopes in the mail covered in messages like, "Congratulations, you've been pre-approved for a special credit card!" or "Get zero-percent APR for six months when you sign up today!" Lenders even try to make these offers as appealing as possible by smoothing out the process from start to finish. The result? It can be very easy to open a credit card. 
But, of course, there's a big difference between opening a new credit card and making payments on it. Eventually, everyone who makes purchases on credit will have to pay the piper. It's very easy to fall behind on payments, especially if your financial situation changes between when you bought items on credit and when payment is due. Cardholders may find themselves making payments later and later. They may start paying the minimum balance due—or less. Finally, if times remain tough, they may have to cease payments altogether.
So, what happens if you stop making payments on credit card bills? It's very important to be aware of the consequences doing so will have on your financial standing.
Consequences of Late Credit Card Payments
Payments that are 30 days late will typically earn a late fee and interest. Your credit score may also drop when your card issuer alerts credit reporting bureaus of the delay in payment. This is why it's always advisable to pay at least the minimum balance if you can, whether it's a small fixed fee or a small percentage of your total balance.
As U.S. News & World Report details, at 90 days delinquent, your card issuer can send your debt to one of two places: either to an in-house collection department or to an outside collection agency. When a credit card issuer sells your debt to a collection agency, it's called a "charge-off" because they've essentially written your debt off as a financial loss to them. Your credit score will reflect this significant negative occurrence.
Other negative effects you'll notice: lowered credit score, lowered credit limits and higher interest rates. Why? Because the later you are on payments, the riskier you appear to creditors.
Possible Solutions to Credit Card Debt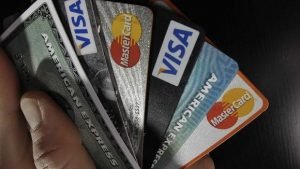 Stopping your credit card payments without a plan is a recipe for financial disaster. The only time doing so might pay off is if you're working toward a greater goal.
For instance, enrollees in a debt settlement program may be advised to stop making payments, instead depositing money into a dedicated account. The goal here is to save up enough to negotiate with creditors for a lower settlement. Since ceasing payments puts creditors at risk of receiving nothing, they're often willing to compromise with consumers. As many Freedom Debt Relief reviews point out, settlement gives people struggling to keep up with payments a strategy toward paying down debt so they're doing more than just "treading water."
If you're struggling to make payments on a high-interest credit card, transferring the balance to a new card with low or no APR may help you slow your debt's growth so you can pay it off.
Dealing with Debt-Related Lawsuits
If you're delinquent on your payments for long enough, your credit card company may actually sue you. The statute of limitations on lawsuits varies by state, but many states allow creditors to file lawsuits any time before three or more years have passed.
If you're not in a position to pursue debt settlement but are facing serious consequences for unpaid credit card bills, bankruptcy may be your best bet.
What happens if you stop making payments on your credit cards? Well, your credit score will suffer. You'll rack up late fees and interest. You may lose your assets. You can get sued. Before even opening a line of credit, keep these consequences in mind. Only charge to a credit card what you can pay off immediately.

Latest posts by The Saving Gal
(see all)