Christmas is just a few short weeks away. Stores have already begun marketing Christmas decorations and gifts to anyone that will listen. Kids are getting their Christmas lists ready. You are starting to look at sending out Christmas cards online, and invites are starting to roll in for holiday parties
Christmas is just a few short weeks away. Stores have already begun marketing Christmas decorations and gifts to anyone that will listen. Kids are getting their Christmas lists ready. Invites are starting to roll in for holiday parties.
These next few weeks will bust many personal budgets. Spending goes through the roof for many families as they try to meet the expectations and obligations society has imposed upon us for the holidays. Some people will go into debt to meet these obligations. Here's why even considering going into debt for the holidays is a major mistake and what you should do instead.
Most People Don't Remember Presents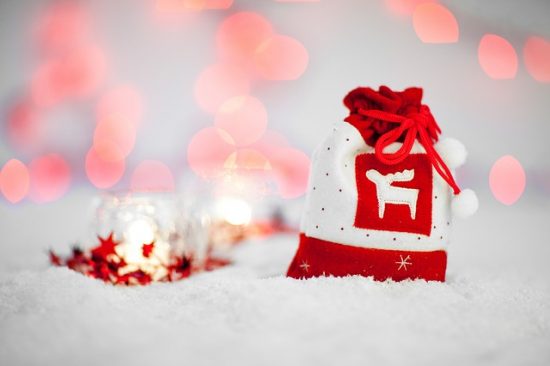 One of the biggest costs for many families are Christmas presents for their kids, friends, extended family and even holiday party attendees. The thing that blows me away is we spend so much on gifts and people, for the most part, don't remember. If you can tell me every single gift you received during the holiday season last year, I'd honestly be shocked. Personally, I can't remember more than a handful of the many gifts I received and chances are many of the gifts you give will be forgotten, too.
Instead of giving so many gifts that get forgotten, you should focus on giving fewer gifts that are more meaningful. Many of the more meaningful gifts I've received over the years weren't expensive either. In fact, some were handmade or were just a thoughtful idea.
Some Presents End up Unused
Even if you can't remember the presents you received, you might think you're using them. Unfortunately, many Christmas gifts end up in closets or get taken to Goodwill when you're decluttering your home. I don't know a single person that needs more clutter in their life. Instead of contributing to the clutter, you can give an experience instead. Most people would be happy just sitting down and catching up with an old friend over lunch rather than receiving a modestly priced but useless obligatory holiday gift. Here are some ideas for babies and toddlers for the winter.
Holiday Parties Shouldn't Be Excuses to Spend
Holiday parties are usually a double whammy for your wallet or purse. In addition to having to bring a gift, many people feel the need to go out and buy a special outfit for the party. After all, no one wears the same clothes to a holiday party two years in a row.
Unless you're attending a very high end function that could result in a positive outcome in another area of your life, such as a promotion, no one is probably paying attention to what you wear other than the fact that you fit in with what everyone else is wearing. However, if you wear something extremely memorable, that may be an exception. If you stick with the basic holiday party attire, you can likely wear the same outfit year after year and very few people would notice, if anyone noticed at all.
Prioritize Your Spending
Going into debt for presents, decorations or outfits for the holidays makes no sense when you realize how little these things matter in the big scheme of life. They seem important at the moment, but paying 15% interest for putting gifts on a credit card is insane. Instead, prioritize your spending based on the money you have available to you.
Personally, I would put thoughtful gifts to my kids at the very top of my list. If money is running tight, you could even start a new gifting tradition. My favorite tradition I've found so far is the four gift Christmas. Each Christmas you get your child only four gifts. Each gift must fit in one of the four following categories:
Something they can read
A present they need
Something they can wear
A present they want
Inexpensive Options for the Usual Traditions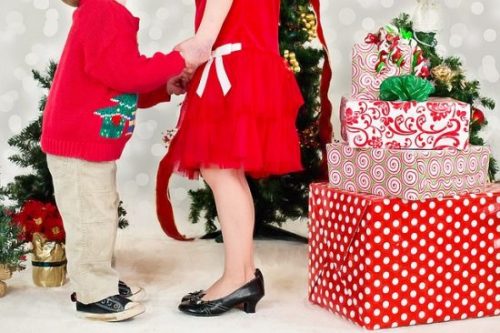 After you prioritize gifts to your kids, there are plenty of thoughtful ways to limit the cost of gifts to others. In settings where you would have to buy multiple gifts, such as the office, you can suggest doing a white elephant gift exchange or a secret Santa program, both with gift cost limits.
You can even decorate your home for the holidays relatively inexpensively. Pinterest is a great source for do it yourself decoration ideas. Many ideas are inexpensive or free if you have some materials around your home. Alternatively, you may be able to swap decorations with friends or family members. Just because you're tired of a decoration doesn't mean someone else won't love it.
It just doesn't make sense to go into debt and pay crazy high interest rates for things no one will remember a year from now. Use the money you have available for the most important holiday traditions and skip the rest this year. Next year, save in advance so you'll have enough money for your perfect holiday season.