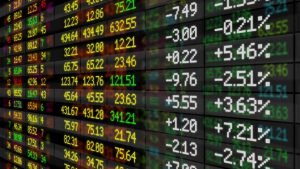 What are micro-investing trends? Apps are powering micro-investing! Have you been wondering about the new trends in micro-investing apps? 
What Is Micro Investing?
Micro investing is a new trend that allows one to save in small amounts away from traditional banks and brokerages. Best of all it allows for very small amounts to be invested (i.e., $1) without any minimums of the traditional companies (usually $3,000). The added benefit is that it removes the transaction fees from each of the traditional minimums (trade fees). Although there is a new trend in brokerages that have NO trading fees at all. What?! Yes, this is becoming normal at large brokerage firms for their ETFs, mutual funds, and now entire brokerage accounts. That said, micro-investing allows you to invest in fractional shares instead of the minimum number of whole number shares.
If there is anything to take away from the movie The Big Short, it's that:
The stock market is both predictable and unpredictable at the same time
There is a lot of money you can make by investing
How does one start investing?
Why do I bring up the Big Short? Because I think that its new, punchy approach to finance may be one of the signs we are seeing young people becoming investors in their own right without any of the traditional baggage associated with investing. Don't believe me? Consider that while only half of adults 30 and over save more than 5 percent of their income each year, 3 of 5 Millennials are doing so.
Pro of Micro-Investing
Cost effective diversification
Don't need a lot of money to start / Low Minimums
Low fees
Automatic Investing
Start small
Create good habits
Automatic investing
How Micro Investing Is Revolutionizing Investing For The 21st Century
More Gen Y-ers are figuring out that it is a good idea to start investing and, just like they do with so many other things, they are not letting themselves be constrained by the traditional options available to them – or even newer trends like making investments in startups. Between new electronic options for investing, penny stocks, and other, smaller investment options collectively known as micro-investing, Millennials are learning how to get into the stock market. And they're already starting to take advantage of these new avenues to invest their money and reap returns.
So, how is the generation with the largest amount of student debt and difficult future managing to invest so much? The answer involves approaching investment the way you build any good habit – starting small, doing it frequently, and building your way up. That is the essence of micro-investing – replacing large startup capital with an "as you go" approach.
Who Should Use Micro Investing?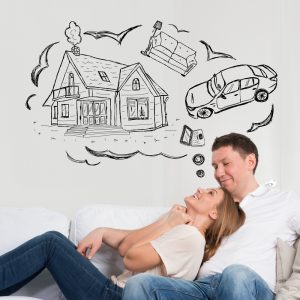 New investors or someone who does not want to pay investment fees
Anyone with a limited amount of money to invest, especially millennials
Those who want to automate their investing
Savers who want to create good saving and investing habits by automating their investing
How Do Micro-Investing Apps Work?

Micro investing apps allow would-be investors with little starting capital to bypass the roadblocks that usually keep them out of the game – minimum investment levels, trading costs, market research, and really just not having a ton of money. Micro investing allows you to build wealth with only a few dollars at a time.
Investing has always had a high buy-in value, which you would think eliminates the generation that is doing everything they can to save whatever they have – but a handful of apps are changing that, and opening the doors for Millennials to try their hand at creating their own investment portfolios.
Start Investing!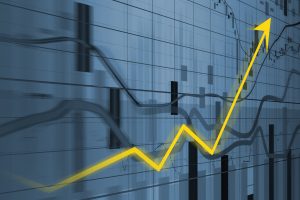 Take that extra coffee money and put it to use! Start by rounding up on your purchases. If it costs $5.50 just save the extra $.50 cents and put it into your savings. Once you have a few dollars saved you can let your money work for you. Start investing by micro-investing to get yourself started.
Yes, you heard it right, there's an app for that.
Here are a few of the best micro-investing apps to take you from rags to riches, one penny at a time:
Betterment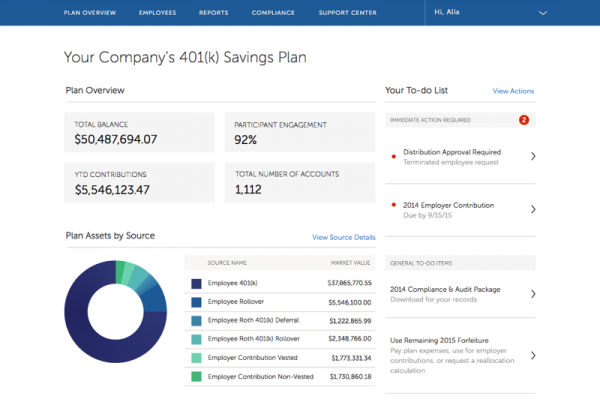 Betterment is the most established business. They have no initial cost and a very good 0.35% annual fee for account balances below $10,000. Betterment focuses more on financial advice that stretches far beyond the stock market.
So, is betterment a good investment? That depends on what you looking for. If you're looking to start an Individual, IRA, Roth IRA & rollover 401(k) accounts, Betterment will have personal advice just for you. Betterment also offers auto-investing options, and will automatically re-balance your portfolio for you.
For those that would like a personalized experience from starting their retirement fund to building their portfolio, to learning about tax-loss harvesting and trusts, Betterment is a good choice.
Was it mentioned that they are already managing over $5 Billion for over 100,000 customers?
No minimum investment makes this a possibility for all financial situations.
Acorns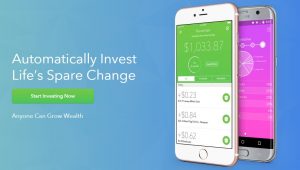 When Paypal invests $30 million in an app, something good may be happening.
Acorn financial services work much like some of the newer savings accounts banks offer works. It rounds up your purchases to the nearest dollar and then invests that change into one of many portfolios ranked by risk – the more aggressive, the more upside.
The Acorn finance strategy is like taking the proverbial change jar and putting it into stocks.
While investing your spare change is the whole idea, there is an option for automated monthly deposits, which you'll probably want to set up eventually if you are planning to retire comfortably.
Your Acorns account needs a minimum of $5 to start investing, so for the price of a cheap lunch, you could start a no-hassle investment portfolio.

Robin Hood
For the DIY financier who doesn't need advice but rather a cheap trading platform. You may consider Robin Hood. With no initial cost or fees, it may be an option for certain people. While, it might sound too good to be true, but the premise is simple. Robin Hood is able to do this by making money off interest if the money is in accounts (customers are not charged), moving orders through certain platforms, as well as when clients borrow to trade. Robin Hood is now one of the largest online brokerages in the United States and is now worth over $5.6B.
Being a digital broker eliminates much of the operating costs of traditional brokerage faces.
Add to that the fact that electronic trading firms pay nothing to trade on Wall Street, and you have Robin Hood, bringing these advantages to the layman trader looking to strike it rich on their own accord.
An interesting option for those ready to dive into the world of trading.
Loyal3
Loyal3 lets you buy fractional shares of big-name stocks for just $10. Account set-up is free, and there are no fees to buy or sell a stock.
Unfortunately, about 60 big-name companies are available. Some of the big-name companies include Google, Netflix, Coca-Cola, and Starbucks.
As a pro, access to trading is normally is not expensive. The con is that Loyal3 does not have access to index funds or ETFs.
This app is great for someone learning the ins and outs of the market through experience but doesn't have thousands on hand to do the trading. With companies offering IPOs (buying a stock before it goes public) it may be worth checking out.
Charles Schwab
"Wait a minute, this isn't a new app for Millennials!" If this was the first thought that crossed your mind, then you are correct. However, Chuck gets a mention here because they might be the leading low-cost investment house that you've already heard of.
Schwab can get you started for as little as $10. Plus, they compete with some of the aforementioned apps with fees, which is worth the mention.
Their index funds are very appealing to beginning investors, including ones that track the S&P 500 and Dow Jones indexes.
Schwab also has a checking account with no ATM fees, which is worth passing on to your kids looking to open accounts. Maybe they could invest those saved fees into a portfolio instead
Honorable Mention
A few noteworthy of our honorable mention list include Stash, Wealthfront, Wisebanyan and Clink.
Additional Consideration:
MoneyLion
Improve your financial health with the free MoneyLion App. Get a better way to borrow, save, and invest with Moneylion Plus.
Rize
Rize takes a different approach and is a standalone app to "save and invest for what matters".

Start Using Micro Investing Apps!
The takeaway from these apps is that they are not only helping young adults think about retirement earlier. But, they are also helping them think outside the box when it comes to saving money in general. Remember these important things before you start investing.
You only need a small amount of money to start using micro-investing apps.
It's not just about stashing that cash under the mattress for a rainy day. It's about planting a "money tree" that will provide for you for years to come. The good news is the seeds are all available in your cell phone's app store.
Who would have thought Millennials would be revolutionizing an arena that's always been dominated by the older generation? It goes to show you that small steps and creative thinking can make an investor out of anyone.
Micro-Invest!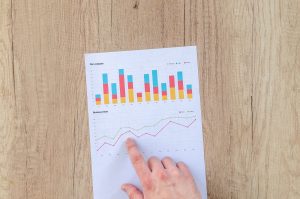 Micro investing is a great way to start investing but know that micro-investing also won't create significant wealth. Keep saving and putting your money to work. The earlier you start the better so get started now! The apps are available for both Android and iOS which makes it easier than ever to get started and manage.