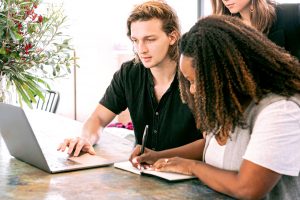 So you just started a business and you are looking for more ways to attract more customers? Creating the perfect marketing strategy will give your business the exposure it needs to start making money. You may not have the excess funds to put toward an extensive marketing firm to handle your company's marketing and advertising. Here are some tips you can use to start advertising your goods and services.
Create A Website
This is crucial to every business that wants to stay in the zeitgeist. People are using the internet now more than ever to search for whatever thought comes into their minds. Online searching is the most popular way consumers and business to business buyers find new businesses. This means that you must have a website so those potential customers and clients can easily find your business. Make sure that your web design is simple but impactful. You do not want too many graphics because it can slow down your site's load speed which is a big no-no. Keep in mind that your website needs to be SEO-friendly so you increase the chances your business' website pops up when someone searches for something.
Offer Discounts And Promotions
These work like a charm, particularly with new customers. You can draw potential customers and clients with discounts and promotions specifically for new customers. Get creative with the specials. Figure out what type of discount and promotion would correlate to the type of goods and services you offer and have at it. For example, when Uber first came onto the scene as this new rides haring app, you could get a free ride if you were a first time user of Uber. Discounts and promotions like that draw in tons of new customers because it gives your customers incentive to do your business' marketing for you.
Attend Community Events
Get out there and get to know your immediate community. People love to support local, independent businesses. By attending or participating in community events, it shows your local customers that you are a part of the community and you are dedicated to participating in the local economy. Community and charity events are also good places to pass out promotional items like logo bottled water, logo ink pens or selfie sticks. Participating in community events raises your company's profile which ultimately will gain you more new customers.
Use Social Media Like Your Company's Life Depends On It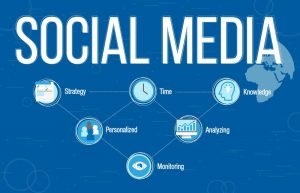 If you want to attract new customers, you have to cast a wider net and sometimes that means appealing to an audience that uses social media in their everyday life. There are tons of businesses that are doing this because social media is a great way for brand exposure as you can reach billions of people all over the world. Using things like Facebook, Instagram, TikTok and Youtube will surely bring in new customers. Facebook alone has over 1.1 billion registered users worldwide. That is a lot of opportunities for someone to discover your business and buy into your goods and services.