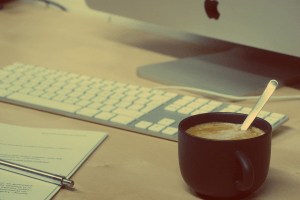 In the B2B world, inviting your clients for a meeting is a common practice. For a lot of companies, it's a fantastic opportunity to discuss complex problems in the same room and find a solution that works for everyone. 
At a company's level, having clients on site lets you progress through projects and create a standard base to build upon. Besides, you can also use the time to spend together to establish a friendly, trust relationship as you get comfortable with each other. 
However, your clients also use the time in your office to figure out whether they see any future to the B2B relationship. Making a positive first impression is crucial to your company. But, when you've worked on your communication and presentation skills, everything that's left relates to the office decor and equipment. Here is how improving your office facilities could make you a more desirable partner for your clients. 
The office decor starts outside of your building
While not all companies can have a full building for themselves, whenever you are not sharing the premises with another business, you need to make the most of it. Commercial rentals gain a lot of presence through exterior decoration as much as interior style. You need to treat your front door as the first potential to build a positive impression, which is why it's essential to promote your brand at this point. A branded doormat may not seem like much, but it conveys a professional invitation to your visitors. It can be a good idea to use your brand colors on the outside wall or the front door if you don't have a front display window. 
Create an inviting meeting room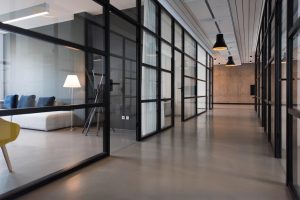 What does the ideal meeting room look like? It is a tricky question as everybody has different expectations. Ideally, you want to personalize the meeting area with a branded decor. However, you need to be careful and keep your touches low-key. Too much color and self-promotional decor could distract from the core purpose of the room. Using glass walls can ensure you can get plenty of natural light, which makes the space feel more inviting. However, you may want to use commercial decorative window film solutions to make sure nobody feels exposed. Additionally, the film will also protect confidential information that your clients are not comfortable sharing with the rest of the office. 
Would you care for a cup of coffee?
There can be no business discussion without a warm cup of coffee or tea. The majority of professionals drink coffee, so it's fair to say that as a general rule of thumb, every office should have a coffee machine. Because there is a variety of brews available, from latte to espresso, you want to be able to offer a decent cup of coffee to your guests. A lot of automatic commercial machines come with a vast range of functions to suit most tastes. You can be sure your clients will be more likely to believe you're the one for them if you can serve their favorite coffee. 
Your clients form an opinion of your business based on their first visit. While your professionalism and creative solutions play a significant role in their choices, it may not be enough to win the deal. Therefore making your office feels as comfortable and welcoming as possible can help to land a new contract.