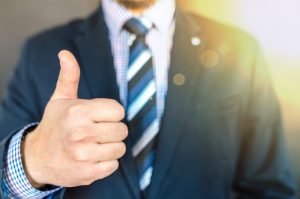 When you have your own business, you need to uphold certain standards in order to remain successful. If your existing – or new – customers see a decline in the quality of goods or services that you're providing, or they believe that you're not a professional company, then you risk seeing them go to other businesses for what they need. This is a big risk to take, and one that could seriously damage your company. But how do you uphold professionalism in your business, every step of the way?
Invest well in your customer service team
There is nothing that screams unprofessionalism quite like a business that is unreachable when their customers have problems. Your customers should be able to get in touch with you quickly and easily, and they should also be able to talk to a real human being. Hours spent trying to talk sense to a robot isn't ideal, so make sure that you invest well in your customer service team to uphold ideas of professionalism.
Spend the extra cash on your goods
If you're going to earn quite a profit from your items or services, it makes sense to spend a little bit of extra cash on making sure they're perfect. From custom woven labels in clothing items to using the right materials for jewelry making, there are plenty of little (affordable) touches that will mark your brand out as a professional, consistent company. Spend the cash now, and you'll earn it back as profit later.
Get some great team members
If you want to have a professional business, you can only grow it off the back of a brilliant team. Employing average (or below average) people won't give you the basis that you need to provide top quality customer service, so make sure that you get in some of the best people that you can. In order to do this, you need to offer a great working environment, high wages, and a workplace that doesn't facilitate a high staff turnover.
Dress to impress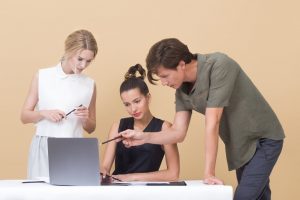 Whilst it can seem like dressing well in the office is an old fashioned thing to do (and there are plenty of businesses out there that allow a casual dress code) there are many benefits from enforcing a 'uniform' policy. Dressing to impress will give your team authority and allow them to get in the right head space to make those all-important business deals, so keep that standard up across your office and you'll see the benefits!
Choose a brand identity, and stick to it
A professional business has its own identity, which marks it out from its competitors. When you decide what your core values are, draw from them in all elements of your marketing and the ways in which you deal with your customers. Professionalism is expressed most clearly in consistency, so don't forget that people come back to you every time because they know what to expect. Your brand identity is everything!
Good luck upholding professionalism in your business, and marking yourself out from your competitors in the process!