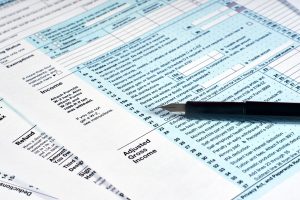 More and more Americans are choosing to work freelance. It's predicted that most of the American workforce will be freelance in 2027.
With this mass migration, the tax form 1099 has received more attention than ever. But how does a 1099 work, and why is it so important?
Keep reading to learn why you need to get familiar with this form if you plan on freelancing.
How Does a 1099 Work?
The 1099 tax form is one of the many income reporting forms that you can get from the IRS. There are then several different versions of the form, but the most popular is the 1099-MISC.
This form lets the IRS know that you need to report non-salary income on your taxes.
Who Uses the 1099?
If you've worked as an independent contractor where you earned more than $600 from a single payor, then you'll need to complete a 1099-MISC. But this isn't the only income you can report on a 1099 form.
You can also fill out a 1099 form if you have prize winnings, credit card debt forgiveness, sale of personal property, or tax dividends.
The $600 Cutoff Explained
If a company pays an independent contractor less than $600 in a single year, then they don't need to fill out a 1099 for them. But the independent contractor should still report their income.
If the paid amount if over $600, then the company will need to fill out a 1099 for them. The 1099 income tax form doesn't apply to employees or corporations. So the company won't need to fill out a 1099 for either of these groups of people.
If you need to fill out 1099s for your independent contractors, then you can find a simple 1099 online that will walk you through the process.
Hopefully and a freelancer is successful in their career and works as an independent contractor for more than one company. If this is the case, they will receive a 1099 from each company that paid them more than $600. This could result in receiving several 1099s for a single year's worth of income.
How to File a 1099 Form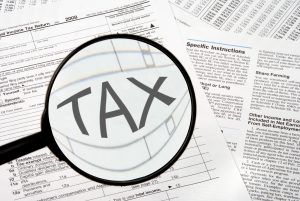 There should be two copies of the 1099 that you fill out. One will have the label "Copy A" and the other "Copy B". The company will keep the Copy A form and file it with the IRS with the rest of its tax documents.
The Copy B form gets sent to the independent contractor. Then the contractor will use the information on the form to file their personal tax return. The contractor doesn't need to submit their copy to the IRS.
What If a Company Doesn't Send a 1099?
If an independent contractor knows that they earned more than $600 for a company, they should expect to receive a 1099. If you don't receive one, ask for it. You must report your income even if you don't receive one.
File Your Taxes Correctly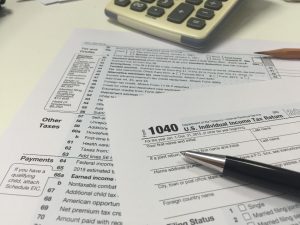 If you're a company that has hired independent contractors, you should ask how does a 1099 work because it's your responsibility to fill them out. If you're a freelancer, you should learn about this tax form because it will help you report your income accurately.
Check out our other money-related articles to help you stay financial stable while freelancing or building your business.
Latest posts by The Fortunate Investor
(see all)