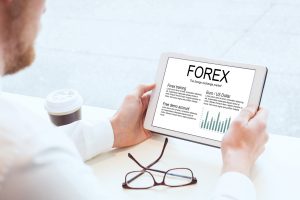 It doesn't come as a surprise that you want to be a part of the largest financial market in the world in terms of value, liquidity, and trading volume. The global forex market trades a staggering $6.6 trillion every day. The question is, how do you become a part of it?
For this reason, we have compiled this comprehensive forex trading for dummies guide and help you forge your way into this jungle. In this guide, you'll discover everything you need to know about forex trading from the basics, to the risks associated with it, and the best strategies for the best rewards.
What Is Forex Trading
Also known as forex exchange, forex trading is the conversion of one currency to another. The forex exchange market consists of a network of buyers and sellers who buy currencies hoping to sell them for a higher price. The amount of currencies transacted on a daily basis makes price movements quite volatile.
It's the volatility of the market that makes forex trading so attractive to so many people. Movements happen all day, every day, meaning there is always a chance to make profits depending on the currencies you choose to convert. Of course, high volatility also comes with greater risks.
What Are Forex Traders?
Forex traders are people who speculate in the forex market and trade to make profits. There are two types of forex traders, which are fundamental and technical traders. Technical traders use indicators and price actions to generate forex investing ideas.
On the other hand, fundamental traders use key economic data points to gauge the strength of the market before making their moves. There are advantages and disadvantages to both types of traders, but the best thing is to combine both options.
Forex Trading Style and Timeframe
There are several different types of traders categorized by how long they hold on to their trades, and the timeframes they focus on. As a trader, you can capture more pips with higher time frames but take fewer trades. On the other hand, lower time frames result in more trading opportunities, but very few pips captured.
Most forex beginners think that all traders are intraday traders, meaning they trade all day, every day. On the contrary, there are several trading styles that you need to understand before making a choice.
Scalpers: Scalpers trade frequently and take small profits, but most of the time, during single-day trading
Swing traders: Swing traders capture at the earliest so they can swing from low to high of the market trend
Trend traders: Traders that wait for valid trends and trade with them
Carry traders: Traders that want to collect interests on the currencies they hold, which potentially provides them with an income
Scalpers trade within the shortest timeframes and carry traders within the longest. This means that scalpers can trade within seconds, and carry traders can hold on for months. The risk and reward are also from the smallest to the highest from the scalper to the carry trader.
Forex Trading for Dummies: Core Tips for Beginners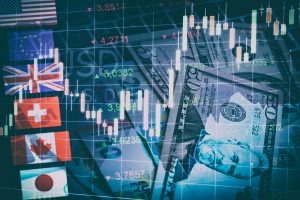 Now that you understand the basics, let's dig deeper into forex trading for dummies. The first thing you need to understand is that while trading is good, you are undoubtedly going to experience some pain, more so before you start gaining. No pain, no gain, right? Right!
Avoid Spending Money Too Soon
So many people are always too hasty to start trading and be well on their way to riches, and so many people lose so much money in the process.
As a beginner, it's advisable to put your wallet away for now, grasp the concept of forex investing, and learn as much as you can before you finally take that dive. There may be tons of strategies in the market, but when you pack the knowledge to execute these trades, it's going to be worthless.
Avoid Signal Providers
Using signal services is so tempting that telling people to avoid them rarely works. The thing is, only a very small percentage of them are good, while the rest will only lead you blindly. Most of these providers are only after the money you pay while opening the account but offer nothing after that.
Be At Peace With the Fact That You'll Lose
The sooner you come to terms with the fact that you will lose money while forex trading, the easier it'll be for you. Any form of trading involves risk, like losing your money or emotions running high. Once you accept this, you'll place your focus on winning and growing your account.
Forex Trading Strategies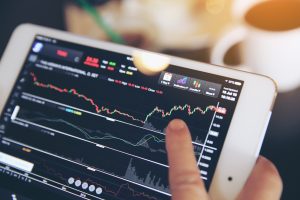 It's vital for you to have a forex investing strategy because failing to plan is planning to fail. A forex trading strategy is the rules that define how you trade, how you enter the market, and how you manage your trades. Not all strategies will work for you, so you need to figure out the best strategy for you, depending on the trading style you choose.
In the beginning, it'll seem like following a strategy is so much of a burden. Some beginners have a very hard time making decisions due to fear of losses, while others make irrational decisions so they can win more money. The more you follow your plan, however, the easier it'll get, and with time, you won't have to make so many considerations before making a move.
As long as you know what to look for in terms of signals, when to enter the market, forex session times, how to manage your trades, and when you exit the trades, you'll have a great working strategy.
Picking the Right Forex Trading Platform
To access the forex markets, you need to have a currency trading platform. You can't access the market yourself, so you need a broker to be the agent between you and the markets. There are several types of trading platforms, all of which are free and provided by the brokers.
They include NinjaTrader, Metatrader 4, CQG, Online based, and App Based. These trading platforms provide traders with trading tools, execution, indicators, analysis. And everything else required to trade in the market.
How to Become a Forex Trader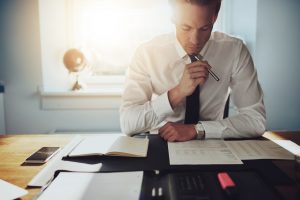 How do you become a forex trader? In this forex trading for dummies guide, we'll give you a few pointers. By now, you have an idea of what kind of trader you'd like to be and knowing that essentially, anyone can be a winner at forex trading means that you should give it a try.
All there is to it is choosing the right broker and starting trading, right? Well, there is a little more to it than that. You need to understand that it may take time, and the emotional aspect of losing money, or the fear of losing it will take a toll on you.
However, set your mind to taking any money lost as experience gained through the ordeal. Of course, you should learn from it and avoid making the same mistakes so you can avoid taking the losses. The market will take money from you, but once you get enough knowledge and experience, you can take as much back as you want.
One of the most important parts of being a successful forex trading is getting the right education. The best trading course is one that goes deep into not just the terminology, but how to use it to your advantage as well. There are so many forex trading courses on the internet, some free while others are paid for, but you need to find one with adequate information.
Avoiding Forex Trading Scams
In such a huge and lucrative market, scammers are a reality that you should be ready for. Scammers know how much people want to get rich, and it's quite easy to take advantage. Most of the scams are from signal providers, because most people offering them are not qualified to do so, and the market is barely regulated.
You see, as long as you keep trading, whether you win or lose, these people will still make money. Avoid people offering you incentives to join certain brokers, companies that are pushing you to sign, and fake screenshots. Do thorough research, go for brokers with longer and reputable histories, and gauge whether their social media following is fake.
Forex Trading for Dummies: Taking It Away
If you were looking for forex trading for dummies, then we hope this post has provided you with as much information as you needed. Forex investing is not easy, but with the right information, you'll be headed in the right direction. Once you find your own trading style and trading strategy, you have as good a chance as anyone else to be successful.
If you like this post, please like and share it with your friends and colleagues. If you'd like more, please head over to our blog section.