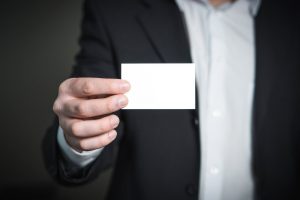 For decades, everyone created and carried around business cards. You wouldn't question this decision, it was seen as the norm in the corporate world. How else will you let people get in touch with you? How else can you give prospects a brief insight into what you do? 
Naturally, time moved on, and new ideas came about. Nowadays, a website functions almost like an online business card. You can use social media platforms to connect with prospects, marketing is more accessible for the average person, and so on. 
All of this contributes to the big question; do you still need business cards? You know the answer to this already, and it's a resounding yes. Business cards still hold a place in the modern world, and let me explain why: 
They enhance your reputation
Nothing makes you seem professional like a top-quality business card. If you can brandish a firm and unique business card at events, then people will take notice. I'm talking about firmness in the literal sense – it needs to be printed on quality materials! If you browse services at third-angle.com, you can find more information on business card printing and the best way to get the highest-quality card designs. Speaking of which, the actual design also needs to be perfect. Spend time developing an excellent and inspiring business card, and it will grow your reputation amongst your peers and consumers. 
They still generate leads
A business card is still one of the best ways to generate leads in certain settings. I find they're most useful at corporate events or functions. When you have a high concentration of people, and you're talking face-to-face, you can't exactly tell them to go and visit your website if they want to talk about business. It would be silly trying to recite your web address out loud, and it's not professional to tell them your phone number. Instead, you produce a business card with these details for them. They take it home, see it later on, and visit your site. They like what they see, and you've got yourself a new lead. If you spend lots of time seeing people in-person and attending events, then you need business cards to help you make sales and gain customers. 
They can build brand awareness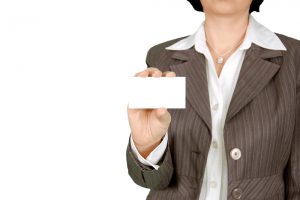 The beauty of a business card is that it sometimes has two functions. When used as stated above, it works as marketing material to directly lead people to your business. But, you can also place business cards in shops – or on noticeboards – where they now act as mini adverts. Place your business cards in coffee shops, apartment foyers, local noticeboards, etc. The mere presence of your card will build brand awareness as people spot it, see your brand name, and it sticks in their head. The beauty is that you don't have to pay to place cards in shops or on noticeboards. So, it's free advertising! 
Don't sleep on the humble business card. Initially, it seems outdated and old. However, look below the surface, and you'll see it still holds a key place in today's corporate climate.