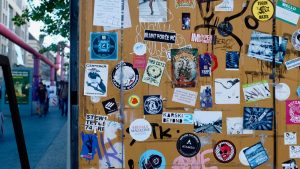 The success of any business hinges on brand awareness and recognition. If people don't know who or what you are, then you can't expect them to come flocking in to buy what you sell. Early on, it's crucial to do everything you can to make sure people know your business and build brand awareness as quickly as possible. To ensure hit the ground running, here are some tips to make sure they remember you. 
A Catchy Name and Logo
For a lot of companies, the catchy name and bright, vivid logo are some of the last things finalized before you announce yourself into the world. This is often because names and logos are hard. You want something to represent your business, but you don't want something too obvious. It needs to be short, catchy, and easy to roll off the tongue. 
Likewise, your logo should be instantly recognizable. Think the Golden Arches, think the bitten Apple, think Batman. This will immediately grab customers' attention and inform them you are open for business. 
You can also go a step further and put this logo on everything you can including signs, mail, and receipts so that it is never out of sight, keeping your company in their thoughts even if they don't realize it.
Everyone Loves a Freebie
Giving away freebies at events such as business conventions or university open days in your area gives you the chance to get people to recognize your business even though they may not be on the lookout for you. 
You can set up a stall with your company name and logo and fill the desk with eco promo items that are free to take for whoever needs them. While it will cost you to have these manufactured for you, the potential returns by making people aware of your business could be limitless. People always say you must spend money to make money, and by giving away freebies emblazoned with your name and logo, you can guarantee you'll get the word out about who and what you are. 
Engage With Others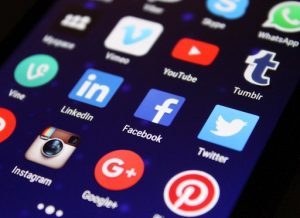 It's not enough to merely attend these events and hope that the customers will come piling in eventually, you also need to ensure that you engage with others in your industry and your potential customers so that you are hardly ever out of their sight. 
Interacting and engaging with others will help you get your name out there much faster than relying on people coming to you. Whether it's through networking with established founders and CEOs in your industry to taking to social media and responding to customers and clients, you can stay engaged with peers and target market to adapt to new trends. 
Engaging with others ensures that people will recognize you, and the more people you interact with, the wider your net spreads. 
Something Interactive
A fun and interactive event is a fantastic way to ensure that customers and peers remember you. When launching, you can offer samplings of your product, whether that is an activity for the kids such as making the food you sell or giving them the chance to try out products. It's especially useful if you sell brand new technology for them to experience. 
Interactive events are always more memorable than dull presentations, so get your thinking hat on and consider how you can create an event that will engage people and make sure they have fun. 
Get Involved In the Community
While the dream for many business owners is to get worldwide, everyone needs to start somewhere, and if you enter a new community, it's vita;l that you make yourself known to those local to the area. 
Sometimes, new businesses can receive an adverse reaction, especially if it may potentially affect existing businesses. This is the last thing you want when launching, so helping to ease any concerns and making yourself available for communication can calm the stormy waters and get you off to a good start.
A Grand Opening event allows you to invite people to speak with you directly about any concerns they might have. You can also do your part for charity and get involved in local causes. This proves to the community that you care about helping them and not that you are only interested in the profits. 
A Name to Remember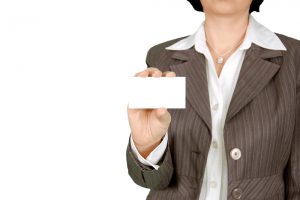 It's often difficult to get your foot in the door when getting started in your industry. However, with the correct approach and the right plan, you'll soon have enough customers who know who you are, what you do, and how you can help them. From there, the success will roll in effortlessly. 

Latest posts by The Saving Gal
(see all)