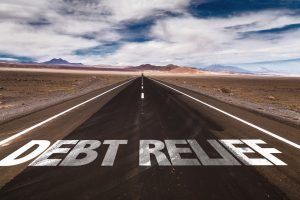 Debt is a tricky beast to tame, partially because debt is socially acceptable up to a certain point. There are even commercials that joke about people being up to their eyeballs in debt. Sadly, that's the reality for many people.
The feeling of being in debt is often awful and completely overwhelming. Whether you ended up in debt due to spending more than you earn or you ended up in debt due to a nasty accident, most people want to be debt free. They just don't know how to get there.
Everyone hopes there is an easy way out of debt. Unfortunately, there isn't. Getting out of debt requires hard work. You must spend less than you earn and put the difference toward paying down your debt until eventually you pay your debt off in full. Even though paying off debt isn't easy, it doesn't stop people from trying to offer "easy" solutions.
The Debt Consolidation Loan Trap
One of the more common get out of debt traps are debt consolidation loans. While these loans themselves aren't traps, they don't always work. Sometimes these loans are unsecured personal loans that come with lower interest rates than credit cards, but still higher interest rates that secured debt. Other times you'll be convinced to take out a home equity loan or line of credit that comes with a relatively low interest rate but is secured by your home.
Regardless of the form your debt consolidation loan takes, you might have heard you'll pay off your debt faster if you consolidate your debt to a loan with a lower interest rate. This statement can be true depending on your individual circumstances, but only if you suddenly change your money habits from accumulating debt on a regular basis to being a money master. That doesn't always happen.
The Unfortunate Truth
People generally have good intentions when they consolidate their debt at a lower interest rate. They work hard to pay off their new debt consolidation loan for a few months. They start making progress. Then, one of a handful of things might happen that causes a major setback.
They Get Frustrated with Progress
No matter how dedicated you are to paying off your debt, it's easy to get frustrated with slow progress. This is especially true if you have a large amount of debt. In the beginning, more of your payments will go toward interest than at any other point during your loan repayment. Sadly, that means the amount owed on your debt will be declining at the slowest rate in the beginning, assuming you make the same payment every month.
At some point, you'll usually wonder if being debt free is really worth the sacrifice. You'll find yourself spending money on a one time treat that you probably shouldn't buy. Then, that one time treat turns into a regular thing and you'll be racking up debt before you know it. This is one way the debt consolidation loan trap gets you. Once you start incurring debt again, you're in trouble.
My wife and I faced this challenge during our massive debt pay off. My wife had over $80,000 of student loan debt when she graduated from college. We were dedicated to repaying the debt, but the high minimum payments were depressing. Then, when we realized most of those payments went toward interest, we were even more depressed. Thankfully, we decided to pay extra toward the loans which ended up reducing the amount paid toward interest much faster than if we stuck to the original loan schedule. Being debt free is totally worth the frustration.
An Unexpected Expense Pops Up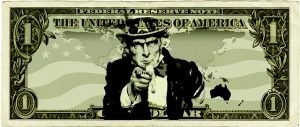 Unexpected expenses can derail any debt pay off plan. The problem is what happens after the unexpected expense pops up. Many people put all of their money toward debt pay off, so they don't have anything left in reserves when the unexpected expense hits. One common solution is taking out the credit card to pay for the expense.
While using a credit card to pay for an unexpected expense isn't the end of the world, it can bring up other issues, too. Now that you're paying a debt consolidation loan and a credit card bill, what's adding a few more purchases to that credit card bill? It is a slippery slope that can lead you to even more debt than when you started.
Income Unexpectedly Drops
In an ideal world, everyone would be fully employed. The world we live in is far from ideal. Recessions pop up every few years and those recessions often bring layoffs. If you survive layoffs, you could lose your job for other reasons. Regardless, a drop in income is a real possibility you could face while paying off debt.
When you're paying off a debt consolidation loan, you probably don't have three months of expenses in the bank. The money to keep living has to come from somewhere, though. Often that means turning to credit cards and destroying your previous progress.
You Simply Drift Back to Your Old Spending Habits
Falling off the debt pay off train doesn't always happen because of a negative financial event. Many times people simply drift back to their old spending habits over time. It's hard to break bad habits.
Spending more than you earn is definitely one of those habits that is hard to break. Sometimes it takes hitting true rock bottom before you can change your spending ways and successfully use a debt consolidation loan.
How to Prevent the Debt Consolidation Loan Traps
Using a debt consolidation loan to get rid of your debt can be a very positive experience, as long as you're committed to the process. If you want to have the best chance of succeeding in your debt pay off goal, you may want to consider doing some of the following in addition to using a debt consolidation loan.
Have a Small Emergency Fund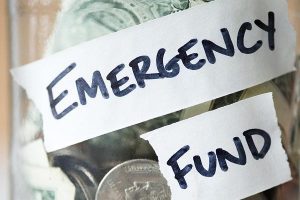 Having a small emergency fund will work wonders as you pay your debt off. When those unexpected expenses or low income months hit you in the face, you'll have a tool at your disposal that doesn't involve taking on more debt.
Of course, having cash sitting in the bank will cost you a bit of interest on the debt you owe. That cost could easily more than pay for itself. Would you rather lose a tiny bit of interest leaving $1,000 or one month's worth of expenses in the bank or risk taking on even more debt and falling off the debt pay off wagon when you hit a bump on your journey?
The size of your small emergency fund is up to you. It could be as small as $500 or as much as a couple months' worth of expenses. Think about what financial roadblocks could cause you to stop your debt pay off and save enough to cover those issues. You won't be able to cover everything, but covering most of the potential issues is better than none.
Make Your Debt Pay Off Public
Any time I make a goal public, I'm much more likely to accomplish that goal. Announcing your debt pay off goal can work wonders toward holding you accountable to paying off your debt. Even if you don't want to announce your goal publicly, pick a couple family members or close friends you can count on and tell them. Hopefully, they'll check in to see if you're still on track to reach your goal and help you work through any problems you face along the way.
Set Up Rewards Along the Way
Rewards can be powerful motivators. You should use them in your journey to pay off your debt consolidation loan. Come up with goals like not charging money on your credit card each month or paying off $500 toward your loan balance each month. When you achieve one of these goals, reward yourself.
Of course, spending money would be a counterproductive reward, so choose something that doesn't involve spending. Consider taking a walk down your favorite trail or spend a few hours hanging out at your favorite park. Sometimes having a goal with a reward attached is all you need.
Have a Post Debt Plan
Just paying off debt can be the reward for some people. For others, they need a goal bigger than just paying off debt. What do you want to do after you pay off your debt consolidation loan in full? Save up and go on a vacation? Save up and buy a boat?
The post debt plan is up to you, but having one may just be the motivation you need to stay on track. Just remember, any post debt pay off goal should not involve getting into more debt with a car, boat, RV or any other type of loan.
Remind Yourself Daily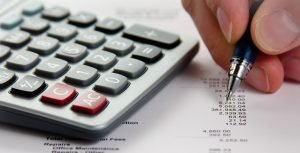 Once you have post debt goals, accountability partners, planned rewards and a small emergency fund to back you up, you may think you've got plenty of tools at your disposal to pay back your debt. I think there is one more powerful tool you should consider using. The tool is the power of being constantly reminded of your goal each day.
You can write your goal on your bathroom mirror so you see it each day when you wake up. Another option could be setting up your wallpaper on your computer to remind you of your goal. You could do the same thing with your cell phone. Whatever you choose, make sure you'll see the goal early during every day so you can remember to work to make progress toward your goal throughout the day. This could help you make smarter money decisions to put more money toward your debt.
Debt consolidation loans can be great tools to help you pay off your debt faster. Figure out ways to avoid the common gremlins that can throw off your plan and set up systems to help you accomplish your goal. If you can do those things, you should be well on your way to a debt free life.
Latest posts by Lance Cothern
(see all)