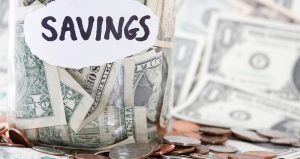 Saving money is awesome, don't get me wrong. But too much of a good thing can be bad for you, and this is no different. I absolutely love saving money so I will be the first to tell you I get inspired when I read about super savers saving 30%, 40% even 50% of their income. I think that is pretty amazing, but everything comes at a cost, and that is what I want to address in this article.
Savings Rate
I don't think it is the savings rate that determines at what point you might be saving too much, but rather, how much you are willing to give up and for how long to reach your savings goals. Only you can determine how much is too much, everyone has their own scale from which they measure against and it is dependent on a number of factors. So I am not here to tell you a 50% savings rate is too much, because everyone is different. For example, someone could be saving 50% of their income and feel totally balanced in their saving and spending habits. On the other hand, another person can be saving 5% of their income and feel they are sacrificing a lot and have serious FOMO (fear of missing out).
Saving For A Comfortable Retirement
From a mathematical perspective, that seems ridiculously. The correct amount of money to save for retirement (or some other goal) is enough to live comfortably and support the lifestyle you want without running out of money. I get it, and this thought did not escape me. However, personal finance is mostly behavioral. The technical stuff is pretty straight forward. So we can do all the calculations we want, but if our mindset does not shift, then the exercise is pointless. I will discuss mindset in a later post.
I am not saying it not possible to sacrifice in the short term to receive benefits in the long term. However, the extent of the sacrifice (what you feel you are giving up) and the length of it will determine whether the goal is sustainable. Here are 4 signs you maybe saving too much money.
Missed opportunity
I have read somewhere that opportunity is a combination of luck and preparation. If you are diverging of your financial resources towards saving and investing money, you may be missing even better opportunities in the present. These opportunities may help you increase your income (i.e. business venture or new job), increase your circle of influence (getting connected to the right people), or increase your overall mental and emotional health. Being fixated on one major goal, even a good one like saving money can leave you myopic, closeminded and not willing embrace new possibilities. It is important to find a balance between single mindedness in pursuing a goal and staying alert and open to opportunity. Intense focus on a single goal can cloud judgement and make us miss great opportunities
Reduce our circle of influence

No man is an island. It is when we work collectively with others that we can achieve more than if we went at it alone. Saving to the point where you are making major sacrifices in the way you live and who you engage with can have a direct impact on your circle of influence. Building meaningful and mutually beneficial relationships can cost money in the beginning. Avoiding situations that can benefit your personal, financial and emotional well-being just to save more money can reduce your personal growth and circle of influence. Be open to engaging with like-minded people even if it means spending some money. The relationships built over time can pay dividends in more ways than financial.  Never sacrifice to the point where your network of friends and circle of influence is shrinking. Be sure to find balance between growing your network and saving money.
Avoid meeting the needs of others
Sometimes, we can get so caught up in our goals and our problems that we neglect to look around us and be a helping hand to others. I am not saying we give some of our money to other people (although that is any option), but it is important that we are not so focused on our savings goal that we can't help others with our time, talents or resources. Are you unable to help a friend move, be a listening ear to family member or can't make it to social gatherings because you are constantly working? I am all for the hustle and grind, but the philosophy of working 24/7, 365 may create a lifestyle void of meeting other's needs. Focusing on saving money to the exclusion of meeting the needs of others is a lonely place to be. Ultimately, when we reach our goal, we may want to share the results of our hard work with the same people we are neglecting now.
Skimping on necessities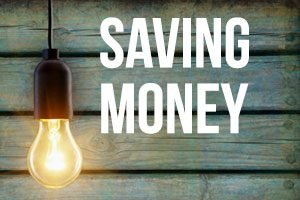 Super savers typically don't have a problem distinguishing between their needs and wants. They also do a great job scaling way back on their wants and finding ways to lower the cost of their needs. The problem arises when while cutting back on needs, they may skimp on necessities, putting them in potentially greater financial risk in the future. The best example I can think of is insurance. There is useful insurance and useless insurance. Even with useful insurance, it is possible to scale back coverage to the bare bones to keep 'costs low'.  However, being this myopic can lead us to not properly assess the future financial risk with the immediate cost savings. Going too extreme on one goal, no matter what it is may cause us to fail to assess risk properly, including the risk of skimping on necessities.
How Much You Save
So when your deciding how much to save and how quickly to do it, don't neglect your own unique personality and values. Sacrificing for the long-term while feeling deprived, exhausted and like you're missing out on life is not life at all. At the end of the day, money is no more than a tool that helps us do what we want. Find balance in being able to do some of these things now and later.
If you like making money also check out our Top 10 Ways To Make Money Online.