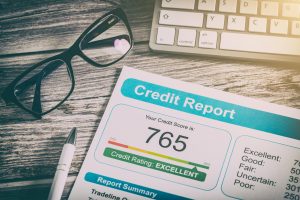 Your credit score affects everything from your ability to rent an apartment to how much you can receive for a car loan. Most people are looking for ways to boost this score however possible, but it can be confusing.
If you're trying to find how to get a 720 credit score in 6 months, keep reading!
How Your Credit Score Is Calculated
Your credit score is accumulated on a variety of information that indicates how well you pay back a debt. This includes data like late payments and bills sent to collection.
It also helps determine the amount that should be loaned to you, or that you can feasibly pay back. This includes looking at monthly payments and the total debt you currently hold, or your debt to income ratio.
Based on these factors, you're given a number between 300 and 850. While it's updated frequently, most people are frustrated by how slow it seems to improve. However, there are steps you can take to help that number increase quicker.
How to Get a 720 Credit Score in 6 Months
Here are ways you can effectively increase your credit score.
1. Increase the Amount of Open Credit You Hold on Revolving Lines
The amount of open credit you have on any given line is known as open credit, or the amount available for you to use. The higher this number is, the better.
For instance, if you have a credit card with a $5,000 limit and have a balance of $1,000, you're using 20% of the credit available to you, meaning you have 80% of that limit left. Cards that have larger amounts open mean that you aren't operating at the top of your means.
2. Dispute Any Errors You Find on Your Credit Report
You are entitled to access your credit report for free several times a year, and there are companies that offer monitoring services.
If you find any errors on your credit report, you should use a service like DisputeBee to immediately fix them. Small errors can have damaging results that keep your credit score stationary if they aren't corrected.
3. Ask for a Higher Credit Card Limit
Request a higher limit on your cards from your credit card company. This will help increase the amount of open credit you have available automatically, without you having to pay down debt.
4. Use Both Credit Cards and Loans
Don't just rely on credit cards. Different kinds of credit, from bank loans to rental contracts, can help show how responsible you are and boost your score.
5. Pay Every Bill on Time
This should go without saying, but one of the easiest ways to boost your credit is to pay every bill you have on time. This isn't just credit cards – any late payment can be reported to the credit bureaus.
Repairing Your Credit Score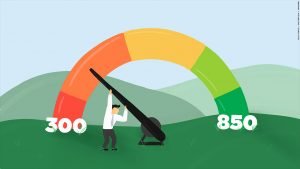 Sometimes it's an extenuating financial crisis, and sometimes it's just the result of being a little careless with money, but a credit score is an easy thing to damage.
But if you're wondering how to get a 720 credit score in 6 months, know that you can bring your credit score back up fast if you're willing to put in some serious financial work and monitor the situation.
Looking for more financial advice? Check out the rest of the information articles on this site!
Latest posts by The Fortunate Investor
(see all)