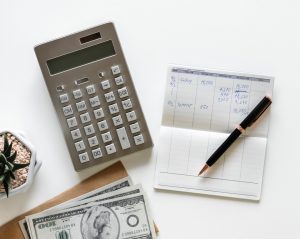 Are you part of the nearly 60% of Americans that don't have enough money in savings to cover an unplanned $1,000 expense? Whether it's a broken hot water heater, a necessary car repair, or an unexpected medical expense, we've all experienced unplanned expenses and panicked as to how we were going to pay for them.
If you're already living paycheck to paycheck and have other debts you are paying, these unplanned expenses can put you in financial dire straits. Here are 9 ways to pay for life's emergencies without ruining your financials.
Unplanned Expenses: 9 Ways to Foot That Bill
If you're already broke and experience an unexpected expense, it can feel overwhelming. You do have options, though, even if you don't have the funds to pay the expense.
1. Borrow Money
If you really find yourself desperate, consider borrowing money from family or friends. While this might not be ideal, if you work out a plan to pay them back, with interest, and stick to it, they may be more likely to lend you the money.
2. Payment Plan
You would be surprised at how many places will work out a payment plan with you for either no or very low interest. The IRS will allow you to make payments (that you set) if you owe taxes. Most hospitals or medical providers will also allow you to make payments.
Most places are just happy to get a payment of any kind from you, so they are likely to work with you to identify a reasonable monthly payment that fits into your budget. Don't be afraid or embarrassed to ask for a payment plan.
3. Cut Spending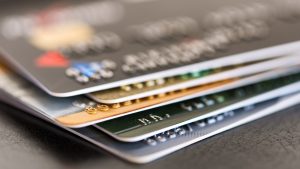 Dramatic changes to your spending habits sound depressing, but they might be necessary to pay for whatever it is that you need. You might even find that going without for a few months teaches you that you don't really need things like cable, eating out, or organic groceries.
Take a look at your monthly expenses and see where you can cut things out. Do you have memberships you don't use? Cable that you can get rid of? A cell phone plan that costs you hundreds each month?
Drastic changes to your monthly spending could uncover the cash you need to pay your debt.
4. Apply for a Personal Loan
A personal loan is another way to pay for an unplanned expense. Even if you have poor credit, you might be able to get a loan. Bonsai Finance is a great resource for loans that don't require a credit check. You'll often have to pay a higher interest rate, but if you need the money fast, personal loans could be the answer.
5. Use a Credit Card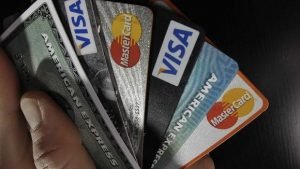 If you have a credit card with a higher limit or enough available credit, that is a quick way to pay your debt. Of course, you'll need to consider the interest rate on the card and how long you think it might take you to pay it off.
This might be the last resort if you can't come up with the cash to pay for your expense now, as you could end up paying double for it if you use a credit card with a high interest rate.
6. Sell Your Stuff
Take a look through your home. How much stuff do you actually use? Do you have clothes, books, appliances, or furniture that you really don't need or use? Sell it!
It's easy to sell online using Craigslist, Facebook Marketplace, OfferUp, or ThredUp. There are lots of sites out there where you can sell anything from clothes to furniture.
An extra bonus is that you'll also be de-cluttering your home while making some cash.
7. Pick up a Side Hustle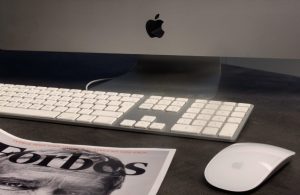 There are lots of opportunities out there for a side hustle to make some extra cash. From driving for Uber or Lyft to delivering groceries and take-out food to blogging from your couch, a side hustle will help you pay for those unplanned expenses but also might help you get out of debt too.
Throw any extra income towards debt and don't spend it frivolously, and you'll see your debt go down much quicker.
8. Borrow From Retirement Account
If you have a retirement account, you might be able to borrow some of the money and pay it back. Be careful here, though, because you might get socked with high penalties and taxes for taking an early withdrawal. It's best to talk to a financial professional about doing this to make sure it's really worth it for you.
9. Use Your Home Equity
If you own your home, you can use your home equity to get a home equity loan or open a home equity line of credit. This basically lets you use the equity you have in your home to secure a loan or line of credit.
The Bottom Line
Don't let unplanned expenses spell financial ruin for you. Take a deep breath and review your options. There are ways to pay for these expenses. A situation where you have to scramble for money is also a good reminder to consider building up an emergency savings account.
Set aside a little bit of money each paycheck or each month to have for those unexpected costs. Knowing that you have the money to pay for a medical expense or emergency car repair will give you peace of mind.
For more resources on getting out of debt, managing your money, and earning and investing, explore some of our other blog posts. We also offer financial coaching and business coach. Contact us today to see how we can assist you in reaching your financial goals.