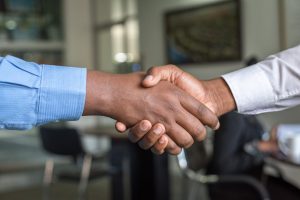 If there is one thing that every business owner needs, it's help. Outsourcing tasks from the business to external contractors and agencies is one of the most significant ways that a company gets the support that it needs. It offers so many benefits to the business, financially and otherwise, and relying on outsourcing can do big things for your business.
Outsourcing has so many benefits that it would be ridiculous for you to turn the idea away when you can only find advantages in getting help from the experts. Let's take a look at some of the reasons that you should choose to outsource to external agencies:
The Job Gets Done The First Time
It's not that you can't trust your staff, it's that you know that if you outsource a task beyond your business, you're only dealing with experts. One or two functions in your business may be those you're not that great at, and that's okay; you can't be a genius at everything. Outsource the tasks you don't like, and see how the job gets done the first time!
Money-Saving Benefits
When you hire new staff, you're in charge of their employee benefits. You are also in charge of employment taxes and other compensations. When you outsource to a freelancer, you don't have to pay for those things, and this means that you'll have thousands of dollars a month to put by for something else!
Zero Supply Costs
If you are using a childminder, you don't have to supply them with their computer, software or anything else that they use for their work. They'll have it all already!
Global Talent Pool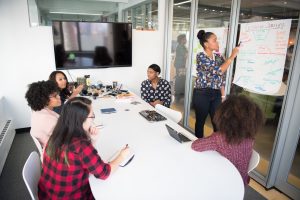 Outsourcing allows you to push your limits on location boundaries. Instead of just looking locally for new hires, you can advance your search worldwide and have talent working with you from across the world. This allows you to really expand your search!
Outsourcing could be the best thing that you do for your business if you are looking for ways to save money. You can outsource as much as you like to reduce your costs and have the best of the best working for you. Outsourcing some of your necessary business functions can help you to feel supported. It can also be a big help to know that someone who knows more than you do on a particular topic! 
Sending your difficult tasks out to those who know better than you do can help you to manage your workload with efficiency and without stress. So, with this in mind, which business tasks should you be outsourcing?
Legal Services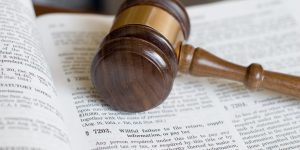 One of the very first business areas that are outsourced are legal services. In-house lawyers can be pricey, and most businesses can't afford them. So, having a legal team on hand when you need them can be a big help. In-house legal teams are only a good thing if you can afford them and if you use them frequently enough to justify the cost. You can choose to retain a lawyer as you need them, or you can buy legal services as you go!
Administrative Tasks
When you need your hands free from paperwork and secretarial work, the best thing that you can do is hire the professionals to be gatekeepers for your business. Virtual Headquarters are one such business that does the job. You can let go of the administrative tasks that have been weighing you down and give them to those more efficient than you are. They'll be able to manage the paperwork for you, and they'll save you money in the benefits you'd pay a full-time employee. Not just that, but you can get virtual services if you're still working from your garage and it makes your business look way more professional, too!
Finance & Accounting
You can be the best at what you do without also having to be a financial genius, especially when you have bookkeepers and accounting teams to lean on to run your payroll and help you with paying your bills. Cloud-based accounting software is always a good shout, but the best thing that you can do is keep your accounts organised. You can do this far more efficiently with outside help. If you don't watch your finances properly, you could make some miserable mistakes that catch up to you at tax season time.
Marketing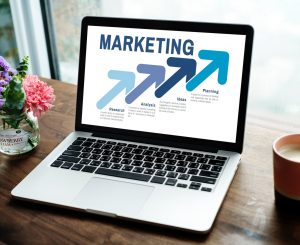 One of the biggest challenges for a small business is in their marketing strategy. You can easily market yourself when it's just you and the business is smaller, but if you neglect your marketing strategy when you're a bigger business, you're going to struggle to find the customers. You need people to find you and for that, you need visibility. The problem is that you can't be visible all the time if you're busy elsewhere. So, outsourcing your marketing strategy and social media management to those who have the time to dedicate to it is the best decision that you could make for your business. 
Marketing will enable your business to grow, so it's worth avoiding putting the entire marketing feast in the hands of someone else. Keep a very close eye on it; this is your brand and you still need to have a hand in the management of your marketing. Delegating is key to enable you to expand over time, but delegating is also going to get your business the best possible start with marketing.
IT Management
IT plays a big role in your business and keeping it running properly requires you to have the right people in charge. Usually, it's far simpler to allow someone else to worry about the IT management of your business than to manage it yourself. You may not be up to scratch on technical jargon and software management, so why not pass it over to someone else? Outsourcing your IT will ensure the right people are in charge of keeping things running smoothly.
Outsourcing may not have been something that you've considered before, but now it's time to get started.