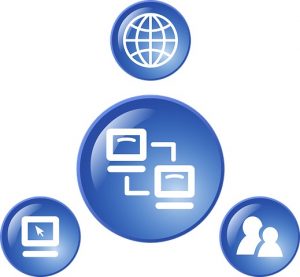 Certainly, companies of all sizes can outsource IT support. Nevertheless, many experts and company owners would agree that this is a must for small to medium sized businesses. With that in mind, continue reading to learn exactly why you need specialist business IT support.
Outsourcing
When it comes to day-to-day business, information technology is playing a crucial role for all organisations and companies. Not only is reliable and fast connectivity necessary for productivity with regards to your standard everyday tasks, but you need strong safety measures also, and you'll have the need for telephony services, such as a VoIP phone system, along with some other crucial IT requirements. The challenge for small enterprises is that they don't have the resources and budget to compete with the huge corporations, who can typically handle their IT commitments in-house. This is the reason it is preferable to employ an IT support company instead. 
This is without doubt the least expensive option to go for, as you will be paying a manageable fixed amount monthly. In addition, it provides you with the platform to give your full attention to your business and the things that you do best, which is essential if you have only a few workers – you need all hands on deck. Besides this, with high quality IT support, you will benefit from resources and expertise that match those of the big corporations. From revolutionary equipment to modern cyber security software, this makes it more of a level playing field. 
How To Locate The Right IT Support Service Provider For Your Company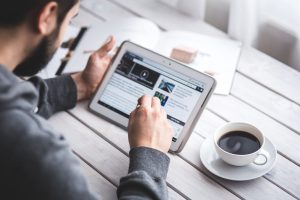 Today, IT is highly important to every company, regardless of its size and the industry it is operating in. This is the reason it is essential to seek the services of a quality IT support firm that can make sure you are handling all IT commitments competently. 
There are various things you must consider when searching for the most effective IT support. You want a company that has an extensive amount of experience and skill, as you want to be reassured that they have supplied their services successfully for past clients. In addition to this, you don't want a business that operates via a rigid structure. Their service must be adjustable to your company's requirements, as everyone's IT specifications are different. 
It is vital to discover exactly what you can expect from the IT support business you are considering. Every IT service, from connectivity and telephony to back-ups and data recovery, must be delivered. You should read the reviews that have been left by previous clients to see if they were satisfied with the service they encountered. Is the company in question highly rated? Were they good to deal with? Did the client harvest tangible results? This is the best way to have an honest insight into whether the company is credible. You should also look for a company that can accommodate your needs at any time of any day, as you need instant support if any complications do arise.