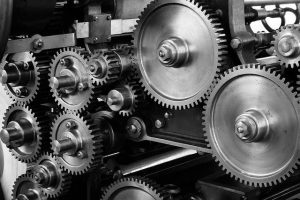 Being the owner of a thriving business is an excellent position to be in. However, success can bring its problems at times. As the owner of a company that enjoys great success, you may find yourself in a position where you have too much work. While having too much work is far better than having not enough work, your challenge will be working out how to handle the favorable situation that you find yourself in.
If you find yourself with too much work to handle, you will need to take control of the situation. When you break down the issue, there are two options available. The first option is to turn down the extra orders, but that could damage relationships with clients and mean that they offer their business to one of your competitors. The second option is to take on the extra work and continue to grow your business. If you opt for the second choice, you are going to need to find some methods to cope with the demands on your business. Taking on too many orders and not having the capabilities to fulfill them can leave you vulnerable to missing deadlines, and producing sub-standard work. Both of these are things that you need to avoid to prevent damage to your reputation, which could harm your business in the long term. 
If you find your business in a position where the orders are pouring in, but you simply cannot keep up with demand, you may want to consider one of the following options to help:
Look to New Technology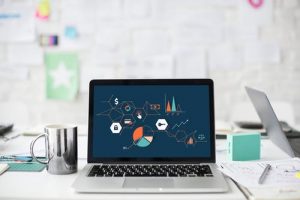 Technology advances at a rapid rate, with new technologies continually being invented and existing technologies continually being improved and upgraded. Technology presents huge potential for manufacturing businesses. Advances in technology can lead to software programs that speed up previously lengthy processes, and machinery that can perform time-consuming tasks with incredible speed and accuracy. Staying up to date with what's new in technology for your industry will help you to spot any developments that will be beneficial to your business and help you to stay ahead of your competitors.
Choosing the right technology for your business can bring about massive improvements to efficiency as well as giving you a competitive edge. As new technology can be expensive to invest in, you will need to carefully consider the pros and cons of introducing new technology to your business by performing a cost-benefit analysis to help you to evaluate its worth.
Outsource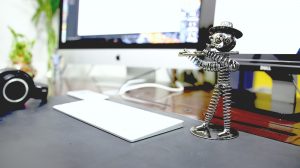 Outsourcing areas of your business to an external company can be a real lifeline when you are faced with a fast-approaching deadline. Reducing the amount of labor-intensive work that needs to be carried out by your staff means that you can free them up to help with other essential parts of the manufacturing process, and get those orders turned around faster.
Choosing to outsource, can help your productivity to spike, and could actually be cheaper than doing the work onsite. For example, if you have employees that spend a large portion of their time producing printed circuit boards but are capable of performing other tasks, you may be better outsourcing the circuit boards to full service PCB manufacturing companies. This will enable your employees can focus their efforts elsewhere. 
When choosing to outsource, be sure that you choose to work with companies that have a reputation for producing quality work. Quality is so important, as you need products that carry your company name to be of the highest standards.
Staff Training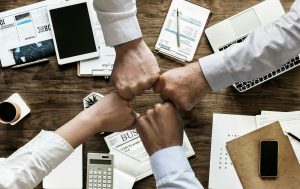 Training your employees may be the last thing on your mind when order deadlines are looming. However, ensuring that your employees are thoroughly trained can be a huge benefit. Employees that have received adequate training will be able to perform their job role more competently and are less likely to make mistakes. An employee can only be productive if they know exactly what they should be doing and how to to do it efficiently.
Cross-training staff, so that they can perform other roles in addition to their own is also important. Having a team that is competent in delivering more than one role means that you have cover readily available if someone is off sick or on vacation. This will help your production schedule to stay on track even when unforeseeable circumstances such as illness strike.
While training your staff may seem like something you don't have time for, in the long term, it can save you both time and money, and reduce the risk of missing customer deadlines.