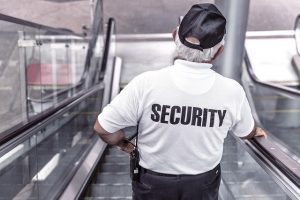 We pretty much all know what we're supposed to do to be healthy and stay healthy, but it can be easier said than done. Depending on your job, sometimes you only have the option of bad food or sitting all day, so what can you do to stay healthy at work. Whether you're chained to a desk or sat behind an 18 wheeler, there are some things you can do to help you to stay healthy or get healthier while you're at work. 
Get A Standing Desk
If you are supposed to be sat behind a desk all day, then have you thought about standing behind a desk instead? The thought of being on your feet all day might not sound too appealing, but sitting for 40 hours each week isn't great for you either. Sitting down all the time burns very few calories, and many studies have linked it to weight gain and obesity. According to the US National Library of Medicine National Institutes of Health, if you compare an afternoon of sedentary work to the same amount of time spent standing to do your job, you will burn an extra 170 calories, so that's almost 1000 extra calories burned each week just from standing at your desk instead of sitting. 
Take Stretch Breaks
Doing something as simple as taking stretch breaks can be really beneficial to your health while you're at work. Set a reminder on your phone and get up and find somewhere to go and do some stretching. If you incorporate regular stretch breaks, you will soon discover that you will have less stiffness in your muscles from sitting, more energy, and you'll find that you're actually more productive at work. If that's not enough for you, taking stretch breaks can also improve your flexibility as it leaves your muscles feeling less tense and leaves you feeling refreshed. It also helps to improve your posture too, so it's well worth giving it a try. What have you got to lose? 
Preparation Is Key
You've heard of food prep, everyone is doing it now, and for a good reason, preparation is key to keeping you healthy and especially at work. Whether you work in an office or not, everyone needs a lunch or food break, so the key is to take your food with you. If you are a driver, then easy food to snack on is good or food, that's you can eat on the go at a service station if there aren't any facilities. It's far better than eating junk food every day. Once you start preparing your food, you realize that it doesn't take that long to do, you can bulk prep for the week, and it becomes easy. Prepping your food will mean that there's no reason to grab a last-minute sandwich or crisps, if you have healthy snacks with you then you'll never get hungry and feel that urge. You'll also find it easier to avoid the sweet sugary treats that people bring in to work.
Learn About Office Ergonomics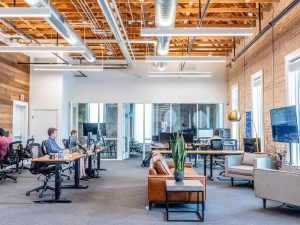 If you do work in an office, then one thing that can help you is to learn about ergonomics, this is the study of the relationship between a worker and the essential functions of a job. It looks at how you sit at your desk, how you position your body, how comfortable it is for you to reach your phone or keyboard. It looks at things like if you are slouching to type, do you need your chair higher or your screen lower? Learning about office ergonomics can be very helpful to your everyday life and can reduce the risk of injury when it comes to doing things like lifting too.
Take A Walking Meeting
An easy way to get some steps into your day is to schedule in some walking. The best way to do this is for internal meetings and those which don't need you to present on a screen. Go for a walk with your co-worker to have your meeting, and you'll find that not only will you be getting the exercise, but you'll also come up with some great ideas. Walking meetings are perfect for brainstorming too. If you do need to take notes, record the meeting on your phone, so you don't forget anything you came up with. 
Get Enough Sleep
No, not while you're at work – but when you're at home. Sleep is one of the essential parts of your health and something you should prioritize. Try to get about seven to eight hours per night, and if you struggle with sleep, then have a look for a mindfulness or meditation app you can use to help you drift off. You'll feel much better it works, and your overall health will improve.