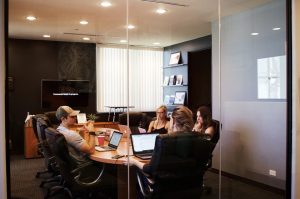 For most small businesses, people are the most important asset they have. With these tips, improve your HR to attract and keep the best employees, and help your team to develop and stay happy at your small business. 
Draw up a job description 
The more information you know about a job that needs filling, the better chance you have of finding the right person for the position. Include things like the skills you need, what training is required, and how much experience or responsibility the job entails. You can use services like the ServiceNow HR portal to improve your recruitment process. 
Use specialist or trade publications to target job ads
If you need to fill a more specialist position, advertise in a specialist or trade publication, such as a marketing magazine to hire your marketing team. If the job isn't too specialist, you can advertise in the local newspaper, which is affordable and reaches people who live near enough to commute. 
Always take references
Before somebody joins your company, get references. It can help to contact a referee on the phone, as they are often more responsive than they would be to a letter. Ask plenty of questions such as, 'would you employ this person again?'
Get help from your friends and family
Recruitment can be expensive, costing you both time and money. Think about whether you actually need somebody full-time. Could you manage with help from friends or family, which doesn't need you to spend any money on advertising a job? If you need someone who is specialized for the short-term, it can be worth investing in contract or temporary staff. 
Make employees feel welcome
The first three months of employment with a company are very important for onboarding. Make sure you make your new employee is made to feel welcome. Offer training and a buddy system to help new hires with any questions that they may have. 
A business is only as good as the people who work for it
Small businesses have the advantage of being able to get closer to staff, suppliers, and customers than larger businesses can. Get your employees involved in your work culture from day one, and keep them up to date with your company changes and progression, as well as any developments that may come up in the future. 
Use incentives other than money
A competitive offer doesn't need to be all about the money. Flexible working, such as flex hours or job share, can be just as appealing as a higher wage. Work out what will motivate each of your employees. Group days out or brainstorming sessions with a fun activity can also go a long way to motivate people. 
Appraise your staff regularly
An effective system for employee appraisals allows for realistic, but challenging, objectives. You should also have reviews in between appraisals to make sure that any objectives that were set haven't changed and to find out if there is a need or opportunity for training or development. 
Latest posts by The Fortunate Investor
(see all)