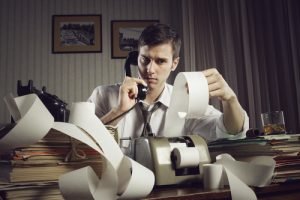 Complete freedom from debt is an amazing goal. After all, wouldn't it be awesome to not owe a dime to anyone or any bank? You wouldn't have to pay a penny in interest for spending money you don't yet have, which could result in more wiggle room in your budget. You could use the money you were spending on interest elsewhere.
Unfortunately, not all debt freedom situations are exactly the same. A retiree with $3,000,000 in the bank that's debt free is completely different from a 40 year old who cashed out their 401(k) to pay off their credit card debt and now has no assets to speak of, but no debt either.
In fact, depending on your stage of life, debt freedom my actually be a bad thing. Let's explore the idea of debt freedom, when it is good, when it's bad and what to consider before trying to achieve debt freedom.
Why Being Debt Free Is Alluring
I totally get why people want to be debt free. Credit card payments would be a thing of the past. You would no longer have to send hundreds of dollars per month to a bank to pay off your car. The hundreds or thousands of dollars you pay on your mortgage would disappear, too.
Living a life with no debt payments would make it easier to save and invest for your future. You could take the money you used to put toward car payments to save for your next car. Similarly, you could use your previous mortgage and credit card payment money to invest for retirement or your children's future education costs.
Without debt, your budget would hopefully have a lot more room for fun activities, too. You might be able to take more vacations, splurge on fancier décor for your home or buy the high-end electronics you've always wanted.
Even better, you won't feel the emotional burden of owing money to others. You don't have to think about how you're going to manage to pay off your debt before you retire. You don't have to worry about how you'll pay for your debt if you get laid off. These worries would all be a thing of the past.
I've Been Completely Debt Free
I'm one of the lucky and hardworking people that have been completely debt free before, but our debt freedom wasn't exactly ideal. Yes, I had no mortgage, no car loan, no credit card debt and no student loans. My wife and I had worked hard to pay off her $80,000 of student loan debt. I paid off my car loan ahead of schedule. We even had sold our house and rented an apartment. For six months I was completely debt free.
It Felt Good but Didn't Change Much
Even before we sold our house and became completely debt free, we knew it wouldn't last long. We were in the process of having a new home built for us, so a new mortgage was right around the corner. Even so, we wanted to enjoy the feeling of complete debt freedom. Unfortunately, things didn't feel much different. In fact, they didn't feel different at all.
Our previous mortgage payment was replaced with a rent payment to a landlord. Our previous car loan payments now went to saving for our inevitable replacement cars. The money we paid toward my wife's student loan debt was busy achieving other goals and investing for retirement.
Paying off our mortgage and being completely debt free didn't offer us any new freedom. In fact, we actually had to pay more to rent the apartment than we had to pay for our previous mortgage. We were in a worse financial position when we were debt free.
It did feel awesome to not have to make any debt payments. Unfortunately, we were still making payments to a landlord. Even if we weren't building a house and getting a new mortgage, we'd still be making payments until we eventually could buy a house free and clear.
There Is a Good Way to Achieve Debt Freedom
Just because our debt freedom wasn't ideal doesn't mean debt freedom is a bad dream to chase. In most cases, being completely free from debt is a great goal. If you decide you want to attain debt freedom as fast as possible, there is a right way and wrong way to go about it in my opinion.
What you should do is consciously pay down debt to live the lifestyle you want to live. You buy a reasonable car and work to pay it off. Then, you keep the car after the loan is paid off. Use the old car loan payment to save money for your next car or pay off another debt.
You find a house that will be your long term realistic home that you can afford. It may not be your dream home, but you'll be happy with it. Work to either pay the mortgage off in a methodic manner or invest money that will be earmarked to pay the mortgage off once your investments exceed the amount you owe on your mortgage.
You shouldn't live above your means by taking out loans for RVs, boats, motorcycles, pools or by racking up credit card debt. Instead, you should live below your means, pay off your debts according to a plan while still investing for your future in regards to retirement and future children's education if you wish.
It's key to not put all of your money toward paying off every single debt you owe. Instead, you must invest for your future goals, including retirement. The only exception is if you have high interest rate debt. These debts, such as credit cards and payday loans, can easily cost more than the opportunity you'd have investing money.
Not All Sacrifices to Pay off Debt Are Smart Moves
What you shouldn't do in your journey to obtain debt freedom is make non-beneficial sacrificial moves to achieve debt freedom as fast as possible. Sacrificial moves, like selling your home to pay off your mortgage only to move into a rental, won't get you the same debt freedom benefit as a paid off mortgage where you can live in a home you own without paying the bank.
Selling your car to pay off your car loan but then turning around to lease a car because it isn't debt in your mind is the same thing. You're still making payments, but now they aren't technically debt. You aren't any freer than you were before.
Of course, there are sacrificial moves that are beneficial, too. If you own a home that's way too big for your needs, you can downsize and buy a smaller home with a smaller mortgage that still meets your needs. If you own a Mercedes but suddenly realize a Honda would make you just as happy and meet your needs, selling the Mercedes to buy a cheaper Honda is another positive sacrificial move. These moves free up money to attack your debt but still cover the same basic needs.
You Should Aim for Debt Freedom Before Retiring
Don't get me wrong. Debt freedom is definitely a goal you should aim for. I just don't think it should be your number one goal that comes before all other money goals. Like most things in life, balance is key when it comes to your money. There are also priorities to follow.
I do believe you should work hard to get out of consumer debt early in life. If you can rid yourself of things like credit card debt and obscene car loans then avoid them for the rest of your life, you'll already be ahead of the game. You should move swiftly and sacrifice some of the finer things in life to be consumer debt free. Things like credit card debt, personal loan debt, and ridiculous car loan debt should be paid off before you spend $200 a month at Starbucks and McDonalds.
Paying off your mortgage before your retirement date is a high priority in my book, too. If this means paying the mortgage off early, so be it. However, if you want to pay your mortgage off even faster, that's a personal decision your family will have to make. Investing can sometimes provide better results, but it depends on your money mindset. If you do decide to pay your mortgage off aggressively, just make sure you're not sacrificing in other areas, such as investing for retirement, or else you could end up regretting putting all of your eggs in one basket down the road.
Don't Let the Idea of Debt Freedom Cloud Your Judgment
Debt freedom is awesome no matter when you achieve it. That said, there are different levels of debt freedom that depend on the circumstances in your life. Debt freedom with a paid off car and house is sweeter than debt freedom with nothing to your name.
All debt isn't bad. A reasonable low interest rate car loan isn't the end of the world if you invest. A reasonable mortgage is almost necessary in order to own a home early in one's life.
Don't let your home buying decision depend on the fact that you'll go into debt. Instead, look at the long term future you want to have. If a paid off home is part of that future, a reasonable amount of debt to get there might not be such a bad thing after all.
Latest posts by Lance Cothern
(see all)