Regardless of how much money a person has, it can be difficult for them to manage it properly. It can be even more challenging for parents to teach their children to be balanced with how they view and use money. This is necessary for them to learn, though, so they can grow up to be happy and capable of managing their finances.
Here are 3 tips to help teach your children not to take money for granted, and to spend it responsibly.
1.) Teach your kids to make smaller financial decisions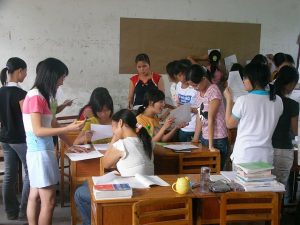 You can start out when your kids are rather young, and take them to a store to spend a small amount, perhaps $1 or $5. If your children are at the age where they can't yet distinguish different prices on items, you may want to take them to a store that has a dollar or two-dollar section, so that all of their options cost the same.
You can let them know that they can pick out one thing to buy with their money. You may need some patience the first few times you do this with them, as they are no doubt going to want several things. If they have a hard time choosing, you can give them a time limit to make their decision. You should remind them to pick something they really want, so they'll be happy with their choice. You can talk to them about how when you go shopping, you have a limited amount of money to spend, so you have to make good decisions about what you buy.
As your kids get older, you can take them to different stores, and help them to compare prices of similar items, so they gain insight as to how to shop wisely. Additionally, when you are making decisions about an item you will potentially purchase, talk with your kids about the things you consider before buying it. Ask for their thoughts, as this will encourage them to think before making purchases themselves.
2.) Teach your kids to balance quality and prices
Help your children appreciate not just brand names- and the popularity that goes along with them but also the quality behind the brand. You should teach them to compare the quality of high-priced items with those that are lower priced, but may not be as well-known. You can encourage them to save money in cases where high-priced items do not offer better quality for the cost. Help them to see that they should get their money's worth for each purchase, and that the less things cost, the more they will have left to spend. On the other hand, make sure they know not to settle for something of lower cost if the quality is poor.
3.) Use good judgement when you buy things for your kids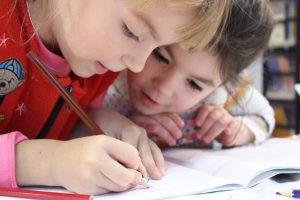 Even if you can afford to get your kids most of the things they want, this doesn't mean it's always a good idea. You can teach your children to save up a portion of what they earn for certain things they want, so they can practice buying things they've saved up for. Some of the items you buy them can be used as a reward for good behavior. Try to sometimes purchase items that aren't electronic, but that they'll still enjoy using- books, toys, games, puzzles, etc.
Teaching your children to be balanced with money takes some effort, but you can succeed. When they grow up and know how to make good financial decisions, you'll be glad you took the time to show them how to do so. For more tips on family and money, check out our other articles, and feel free to contact us with any questions.
Latest posts by The Fortunate Investor
(see all)