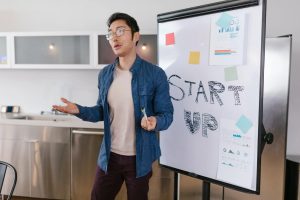 When you hear the word 'crowdfunding' you may automatically think of friends on social media looking for a bit of a financial boost to fund a trip or somebody's medical treatment. However, crowdfunding is also a brilliant way for investors to find new and exciting opportunities outside of more common avenues such as stocks or cryptocurrency. 
An emerging area of real estate investment is using crowdfunding platforms to make the investment. Are they a worthwhile investment opportunity? 
Keep reading to find out. 
What is real estate crowdfunding? 
Much like any other crowdfunding venture, real estate crowdfunding works by investors pooling their money together to buy a property with the view of benefiting from future profits. 
Since real estate investment can have a high financial barrier such as having enough money to put towards a downpayment, the introduction of some crowdfunding platforms has worked to lower the threshold meaning that investors can put in as little as $500 to the pool. 
Real estate crowdfunding platforms will direct the investors' money into real estate investment trusts (REITs) or similar investments. REITs are companies that will operate and own real estate such as apartments, malls, hotels, commercial properties that are sometimes publicly owned or private 
Why you should consider real estate crowdfunding 
The premise of real estate crowdfunding is simple. It's a way of allowing average investors to benefit from higher returns in real estate investment. 
They come with high dividends since most crowdfunded investments are made through REITs, investments are relatively safe and investors will enjoy the benefits that come with them. 
The reason for this is that both public and non-traded REITs have a legal mandate of paying 90% of taxable income to their investors.
Some REITs have fairly low minimum investments required. Often they will start at around $500 for publicly owned REITs. On the other hand, privately owned REITs will often have a minimal investment in the thousands. 
Many investors know the benefit of having real estate as part of the investment portfolio helps to diversify the portfolio. Having an accessible way of doing it means that many people get to benefit from this diversification and the potential for excellent returns on investment.
Generate passive income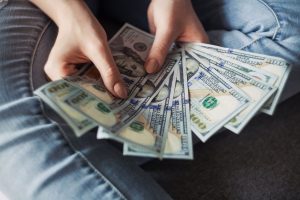 REITs have a reputation for creating reliable payments so are, therefore, a great option to investors who want to generate a passive income. It will all depend on what platform and package are chosen as to whether the dividends will be paid every month or every quarter.
Things to consider 
Crowdfunding is a long-term investment and it is, therefore, important to carefully consider the platform used to do it. Do some research about each platform, for example, checking out DiversyFund reviews so you can rest assured that your investments are safe. 
This means studying the details of each platform and the specific investments that are being considered. You will soon learn that some REITs will focus on dividends while others will offer a mix of these with capital gains. 
Make sure to first and foremost identify your goals as it may be difficult to change tact later on.