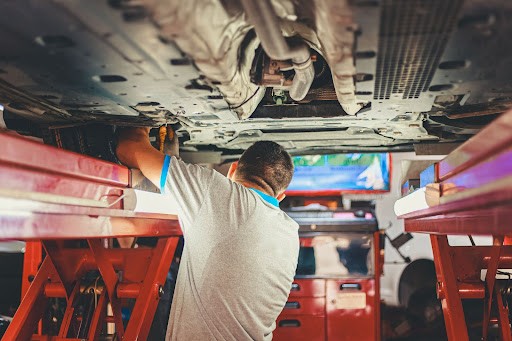 There are many mechanics in the world. Some choose to specialize in a certain make of car or truck, while others work on anything that comes through the door. So, which is the better option? Should you become a specialist and know all there is to know about a certain type of vehicle engine, or should you be a general mechanic who can work on anything? The answer may surprise you.
Being an Expert in One Make of Vehicle
Working on a particular type of vehicle can be very rewarding. By specializing in just one make, you become extremely knowledgeable about the parts, systems and processes that are common to that brand. Your customers will come to rely on your expertise and trust that you know how to fix their cars right the first time.
Becoming a General Mechanic
While knowing all there is to know about a certain make of car or truck may sound great, it doesn't always lead to success. Knowing more than one type of vehicle engine and system can open up more opportunities for work. You won't have to turn down jobs because you don't have experience with the particular model being requested. You may also be able to charge higher rates for working on multiple types of cars or trucks, as you'll have a greater understanding of the various systems and components involved.
Pros & Cons
There are pros and cons to both approaches. Being an expert in one type of vehicle can make it easier to diagnose problems quickly and accurately, but limiting yourself to one brand reduces your chance of getting more work from other customers. On the other hand, becoming a general mechanic may mean having less specialized knowledge about each type of engine, but that extra diversity will mean more business opportunities.
Tips to Become an Expert
If you are interested in specializing in one make of vehicle, there are some things you can do to become an expert. First, always keep up with the latest technology and advances within your chosen make. You should also attend manufacturer training courses that teach the specifics of their engines and systems. You should also make sure that you have a reliable supplier of parts and that you have a good understanding of the repair and maintenance processes for your chosen make. Finally, it's important to build a strong relationship with your customers, as they will be more likely to return and refer others if they trust the quality of your work. For example, if you want to become an expert in Ford engine repairs, you should become an ASE certified Ford Technician, have a solid relationship with Ford car parts suppliers, and always stay informed on the latest technology.
The Right Decision for You
Ultimately, only you can decide which path is right for you. If you're passionate about a certain type of vehicle, then becoming an expert in that brand may be the way to go. But if you'd prefer more variety and increased business opportunities, then becoming a general mechanic might be the better choice. Whichever route you take, make sure to keep up with the latest developments in automotive technology so that you'll always have something new to offer your customers.
At the end of the day, being an expert in one make of car or truck versus becoming a general mechanic is really a matter of personal preference. The right decision for you will depend on your desired career path, interests and level of expertise. With careful research and hard work, both paths can lead to success – it's up to you to decide which one is best.