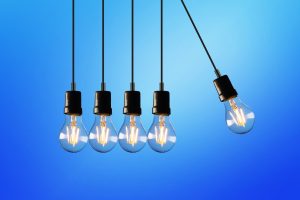 Building an exceptional team of talented individuals is an excellent way to make sure the business maintains its high standards from the office. 
But, why should that success be limited to those who have the option of renting office space to run their business? There are so many ways to achieve the results you want from your company that can be done in just about any room in your home.

Working from home and setting up a successful business has many advantages. For example, as a parent, you may need to find a way of earning an income to support your growing family that doesn't involve costly childcare. Similarly, if you work part-time for your main job, but you would like to top-up your income, additional work from home jobs could be an excellent solution to your financial needs.
In addition to this, an enterprise that is run from home has the added benefit of removing the overhead costs of running a business externally- you only have to make sure to earn enough money to keep a roof over your head and the bills paid without having to factor in the additional costs of business premises and utilities there, too. 
There are many external organisations who support the needs of businesses, either who operate from premises or in their own homes- their main purpose is to take out some of the leg work of running a business and becoming specialists in their chosen areas.

Here are some benefits to outsourcing to other providers 
Expert Support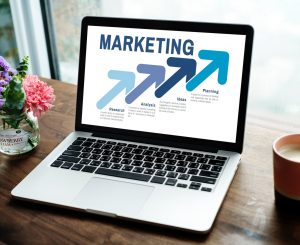 Not every entrepreneur is able to do it all alone. There are some specific aspects of running a business that will require expert support in order to add to its overall success. It also reduces staff costs, because some of these areas of support are only needed on an intermittent basis. For example, opting for support from a managed IT solution be able to offer bespoke expert services at the fraction of the cost, with availability to offer support any time of the day.  This benefits a start-up business, especially in the early days as they are already experts in the field. 
Other areas of support that can be sourced to an expert are; coding, website management, recruitment, Search Engine Optimization (SEO) and marketing. 
All of these things, done correctly can help to benefit the growth of a small business, by communicating your business needs in order to support. 
Time To Do The Things You Excel in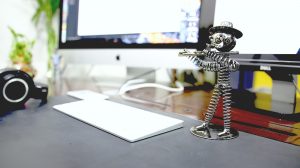 Taking your eye off the ball when it comes to running a business is where it could fail. A business that is run on love as a pet project, with the added bonus of having the time to focus means that passion remains ignited. You are also given the time and freedom to develop and enhance your skills further so improve business prospects. 
In order to continue your professional development, why not outsource the other aspects that might not be your strong point? While coming up with innovating ideas that sells maybe your niche subject, writing copy advertising the services may not be.
There are organisations who outsource expert professional writers to businesses to make them stand out, particularly in the early days. Although good for the initial developmental phases,  It may still be a good idea to try how to learn how to do some of the things for easy maintenance, but in the meantime, outsource away! 
It's Easier (And Cheaper!)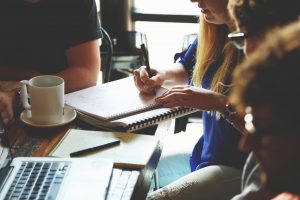 Hiring new staff to support the growth and development of a business is time-consuming and expensive. You won't need to always have the business need to justify hiring somebody to develop a website, so you won't need to budget for a salaried web developer. At first, you won't need to spend the money on hiring new staff when the business is still small-but when you do, using specialist recruiters will help take some of the pain out of recruiting staff. When you have business needs, the last thing you would want to do is to spend time on that! 
Outsourcing will also save a lot of time and money towards training, as you'll be hiring expert provisions over staff- saving in time in addition to recruitment and training costs to develop a workforce that offers excellent skills and service. 
Make sure to have systems in place for outsourcing–that it is a part of your business strategy for growth. 
Doing this successfully will mean that your business should grow steadily, and you can continue to build your empire from home.