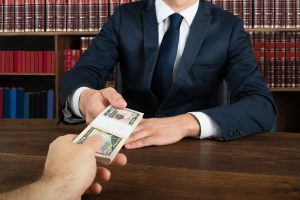 When making a major purchase, it can be hard to know whether to look at loans or grants.
There are benefits of both, but which is best for you, your family, or your business? Here, we discuss loans vs grants to find out what makes them different and we'll look at the different types of loans and grants too.
If this sounds like something you know, keep reading on.
Loans vs Grants: What's the Difference?
The main difference between loans and grants is what happens with repayment.
When taking out a loan, it's usually required that it's paid back within a set time. In the instance that it's not paid back, the bank — or whoever provided the loan — would have control of the possession.
In contrast, grants are more like gifts. In other words, you generally don't have to repay the money given to you.
It's also worth noting that loans are given by banks or private loan providers, whereas grants are offered (or sponsored) by a government department or organization.
Benefits of Loans
As a rule, loans give you more freedom. You can apply for a loan from a bank, a private loan provider, or an individual, so it gives you more opportunities than a grant. It's also possible to take out more than one loan — you can find out how to carry two loans here.
More to the point, when applying for a loan it's up to you how much money you want to ask for, whereas grants will have a set limit.
Types of Loans
There are two main types of loans to think about. Secured and unsecured loans are a little different but can be better in different situations.
Secured Loans
With a secured loan, like home loans, you're putting up collateral property like a house or a car — if you don't keep up on repayments, the property in question can get repossessed.
Unsecured Loans
In contrast, no collateral is required with unsecured loans. While this might make the experience less stressful, the loan's value is likely to be lower.
Benefits of Grants
Of course, the main advantage of grants is that you don't have to repay the money. Once you're given the grant, you've got it and that's it. You don't need to worry about making regular repayments, getting into debt, or any of the other struggles that come with taking out a loan.
Personal grants are also no-risk, meaning that you won't be in any danger. Nothing will get repossessed, for example. The money is yours, no strings attached.
What's Best For You?
There are a few questions to ask yourself when deciding between a grant and a loan.
It'll depend on what you need the money for. Does it meet the criteria or requirements of any grant that might be available? If not, you might need to go for a loan instead.
Applying for a grant can be something of a lengthy process, so if time isn't on your side, a loan might be better. However, if you doubt your ability to keep up with repayments, a grant would probably suit you more.
When looking at loans vs grants, there's no easy way to know which is better — you just need to weigh up all options and look at your own circumstances.