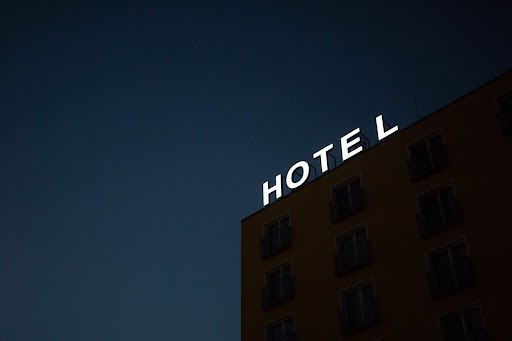 If you're looking to open your own hotel, you've come to the right place. This blog post will provide you with a complete guide on how to start a hotel business from scratch. We'll go over everything from choosing a location to hiring employees and marketing your business.
Analyze the Market:
Before you start a hotel business, it's important to understand the local market and industry. Research what kind of hotels are in the area, who your competitors are, and what services they offer. Understand who your target customers are and how much they're willing to pay for accommodations. This research can help you decide which type of hotel will be most successful in your area.
Location:
Next, you'll need to find an ideal location for your hotel. Make sure you pick an area that is conveniently accessible by car or public transportation, with plenty of nearby attractions like beaches or shopping centers. You may also want to consider factors such as zoning regulations, crime rates, and neighborhood demographics before selecting a spot. If you are struggling with zoning, contact a commercial real estate lawyer to help you.
Create a Business Plan:
Creating a business plan is essential for any business and will help you map out the future of your hotel. Include important information such as financial projections, operational costs, target market, and marketing strategies in your plan. Make sure to also research funding options to ensure that you have enough capital to get your project off the ground.
Obtain Necessary Licenses and Permits:
Before you can open up a shop, you'll need to register with the local authorities and obtain the necessary licenses and permits from them. Depending on where you live, this could range from basic health inspections to special building permits. Be sure to do your due diligence so that all requirements are met before you open for business.
Purchase Supplies:
Make a list of all the supplies and equipment you'll need to operate your hotel, such as beds, furniture, towels, kitchen appliances, etc. Start shopping around for the best prices and create relationships with vendors who offer discounts. It's also important to invest in quality products that will last and be easy to clean and maintain.
Hire Employees:
Now is the time to start thinking about hiring employees. You'll need people to work reception, housekeeping, maintenance, and more in order to keep your hotel running smoothly. Make sure to find qualified individuals who have excellent customer service skills and can handle stressful situations with ease.
Raise capital:
Raising capital is a crucial step in starting any business. You'll want to consider taking out loans, seeking investors, and investing in real estate. Make sure that you have enough money to cover start-up costs, operational expenses, and salaries for employees until your hotel is able to turn a profit.
Starting a hotel business takes a lot of hard work and dedication. Make sure to take the time to do the necessary research, create a detailed business plan, obtain all licenses and permits, purchase supplies, hire qualified employees and raise capital before you open for business. With careful planning and execution, your hotel can be set up for success!

Latest posts by The Saving Gal
(see all)