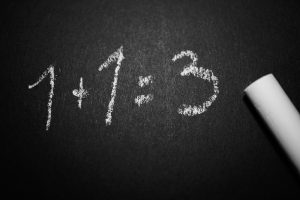 Being able to run a successful business isn't something that just happens by magic. It takes time, the work of many hands, and a lot of failures along the way. However, avoiding mistakes is important because the fewer you make, the more chance you have of reaching business success sooner. So here are a few ways to avoid mistakes in business.
Have Multiple People In Decision-Making
When mistakes happen, they usually do because you've been the one who's done it and not perhaps thought to approach anyone else in the decision-making. The truth is that it's always better to have more hands to the pot when it comes to making a decision. Someone might spot something that the other dozen people in the room might not have seen. And not only that, but it's worth having someone external to the company to help with the decision. A lot of marketing and campaign choices on advertisements have suffered as a result of poor judgment, and that's because a lot of who you work with will want to please anyone who is leading or in charge. Ask for people's honest opinions, and therefore, when you make a mistake, it will be genuine because you went through the whole process of asking others for guidance and advice.
Look After Your Staff
Your staff is your most important asset in the company, and they sit at the top of your priority list. That's also above your customers, and somewhat above the profits, you make as a business. The reason why is because they keep the company moving forward, and if they're not happy, then work productivity is the first thing to take a nosedive, and that has a knock-on effect on everything else. So look at how you can improve the happiness of your staff on a regular basis and always reward your staff first. Not addressing problems in the workplace is one way that mistakes can be made, and you could end up losing valuable staff if you're not careful. Always be wary of how many staff you are taking on, and whenever you do a recruitment drive, those new members of staff need to be providing something in your business that you don't already have. The more appreciation you show to your staff, the better.
Get Legal Support
Any business needs to be protected from their failures and mistakes because often or not, they are likely to have either a financial or legal element to it. So having legal support is essential for your business to protect it when mistakes are made. A  commercial lawyer will be in plentiful supply, so be sure to get one on retainer, or you could justify having an in-house legal department. Knowing laws and understanding legal implications within your business is something all your staff will need to be aware of, particularly those who head up the departments and sit in the senior levels of the company.
Don't Be Afraid Of Failure

Failure is a part of life, and it's important to remember that when it comes to business. Mistakes happen, but there's a reason why it happened in the first place, and that's because it was a lesson that needed to be learnt. If you and the company have this attitude moving forward, there's going to be a lot more proactive work instead of reflecting on things that went wrong. It's all about getting up, dusting yourself off, and making sure that it's something that doesn't happen again. Failure is not something that should be seen as a negative thing in life but as something that's positive and needed to happen.
Be Wary When Taking Risks
Risks in business will come along in the form of various opportunities, and they can go either way. There's no guarantee that certain risks will pay off, and if they don't, it could sometimes spell disaster for the company. However, when they pay off, they can end up being extremely beneficial for your business and to give you that extra added boost that the company needed. But it's always good to be wary when risk-taking. Always trust the gut instinct and take the advice from others. Experts in the field of a risk you're thinking of taking will let you know if it's something that's worth doing or not.
Set Goals That Aren't Impossible
Many of us who set goals too ambitiously will often be disappointed, and this is because sometimes those goals are impossible to reach. Not to say that they won't be reachable in the future, but as of right now, they're too much for where your business is currently at. So try to set goals that are more manageable and have a variety of smaller goals that will build your company up to those bigger objectives that you may have for the company. Being goal-driven is good, and having big dreams and ambitions is good too. However, be realistic with some of the goals you have.
Embrace Change
Things change in life, and the same will go for your industry and the business you run and how it gets run in the future. Embracing that change is important because if you don't, then you end up spoiling the opportunities that might come your way. Don't get stuck in the same traditional formats that you use because that might be the downfall of a project or campaign you are working on. Change is often needed, and it's important that a business can adapt to that change because it might be for the better of the company. So have this mindset for everyone in the company and ensure this happens whenever something new comes about, and that will benefit the business.
Avoiding mistakes in business is not always easy, but fewer can be made if these tips are followed. Listen and respect your employees, take risks but the right ones, and always  embrace change in the industry you're in, regardless of how tough it then makes your company's journey moving forward.