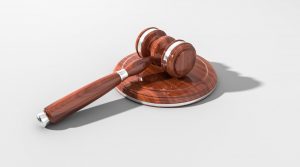 When you're a business owner, one of the main things that you worry about is suffering as a result of any legal action taken against you. Of course, this is a rarity, but if you do get sued, then it could cause you to lose out on a lot of money, and it could even mean that you have to say goodbye to your business forever. This is, naturally, quite a sore point for most people, but if you want to make sure that you're never in this situation, then there are some things that you need to do. We've noted down some of the best ways to protect yourself from any legal action occurring.
Stick to safety laws and regulations
One of the main issues that leads to businesses being sued is that safety regulations have not been followed. If there are some risks present within your office or workplace, make sure that you've addressed them, so that they can't come back to haunt you later on. It's a bad idea to decide that you're not going to splash out here to meet the regulations, as you could be facing more significant costs in the future as a result. Look into the requirements for fire equipment, and get in touch with a company that offers floor safety services. This will protect you and your business, and you'll also have evidence that you followed the necessary procedures.
Stay in line with documentation
Another issue that many business owners have when it comes to legal action is that they just haven't followed the documentation that they should do. If you've drawn up a contract between yourself and an employee, you need to follow it, or amend it with the permission of your team member (and in some cases, with the witness of a legal representative). If you don't, you could find that this comes back around to haunt you in the future. Whilst we're on the topic: protect the documentation that you're keeping, as losing it could be catastrophic. If customer data gets out into the open, this could be another lawsuit that you have to face.
Be reasonable with whoever you're dealing with
OK, so this isn't particularly legal advice. However, let's be honest here, you're a lot less likely to get sued if you're a decent businessperson, who can sit down with the individual in question and sort things out before it has to get to a higher level. On top of this, if you're a good boss and you do all that you can to keep your team happy, then the chances of them taking legal action against you are a lot slimmer. Sure, they still may do (depending on the severity of the issue) but if you're a reasonable person, there is a chance that you can sort things out outside of the courtroom, which will save you a great deal of money in the process.
So, if you want to avoid getting sued as a business owner, then make sure that you keep these things in mind. (Of course, it's vital to talk to a qualified lawyer if you're facing any of these issues!).