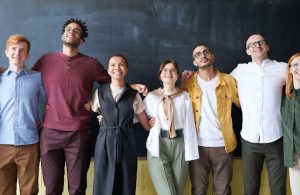 If you want to make sure that you are getting the most out of your employees, then one of the best ways to do that is to focus on trying to keep them empowered in as many ways as possible. This is a useful approach to take because it means that you are allowing them to make the most of what they do for a living, while also being able to leave things in their capable hands. That saves everyone a lot of time and effort, and it's just definitely the best kind of approach you can possibly take. Let's look at some of the ways you can empower your employees.
Regular Training
There are a lot of different kinds of training that you should ensure your employees are receiving, and as long as you do that you will find that they are much more likely to be able to do their job as well as possible. Regular training needs to take place in a variety of fields, including fire safety and health and safety as essentials, to specifics like cyber security training and beyond. As long as you remember to administer all that, it is really going to help them to do their job better.
Opportunities
The more opportunities you provide for upwards mobility, the more likely it is that your employees will want to work hard. But you also need to make sure that these opportunities are advertised properly, and that you are being as clear as possible about what they are and how your employees can get hold of them. By doing it in that way, you are going to find that they are much more likely to know what to do to continue on their career paths, and that will really help out a lot in getting more out of them.
Responsibility
Essentially, the more responsibility you give to people, the more of a chance they have to step up to the plate and improve. This is something which all employers should make use of, and it is in your best interests in numerous ways to make sure that you are giving more and more responsibility to your trusted employees over time. They are going to feel respected and appreciated, and you and your managers will find that it is much easier running the team when delegating in this manner, so it's a win-win all round.
Equality
Finally, a word on equality. People are only able to improve at their jobs as best as they can if they are being treated as equals in the workplace, so this is something that you need to make sure you are doing at all times. That means that nobody gets preferential treatment for no good reason, and everyone is considered equal when it comes to promotions and so on, as long as they have worked as hard as one another and have the appropriate skills. Getting this right is one of the true fundamentals to keep employees happy, and properly empowered.