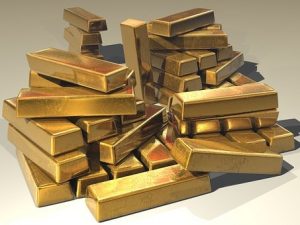 It is no secret that a lot of families and individuals are suffering financially around the world at the moment because of the high living costs. Therefore, as a result, more and more individuals are turning to innovative methods in order to make an added bit of extra cash to help them out with bills or any other costs. One method which a lot of people are turning to is to sell their gold via one of the many cash for gold companies. There are many uses of gold, as this is something which is very valuable at the moment and thus individuals reap the rewards of quick and honest cash in hand.
Nevertheless, when looking to sell your gold it is pivotal that you seek reputable cash for gold businesses. Unfortunately, there are a lot of scams and dishonest companies out there at the moment and you need to make sure that you do not sell to one of them. There are several things you can look out for in order to ensure that this is not the case. Take a look at the top six red flags that indicate untrustworthy cash for gold companies below…
1) Hidden Charges
A lot of cash for gold companies will spring hidden charges on you. Therefore you need to ensure you seek a company which offers both a "free" and a "no obligation" quotation for your gold. This means that you do not have to pay to discover its value, nor do you have to sell your gold to the company in question if you are unhappy with their valuation.
2) No insurance for your gold
If the cash for gold company does not offer you an insured postal service then you should be skeptical about using them. You may find that your goods get lost in the post and there is nothing you can do about it; you won't receive your money and you won't get your gold back either.
3) Drawn out contact methods
If the only method of contact the company provides is a fill-in form on their website then you shouldn't utilize them. There should be several methods of contact and it is essential there is a phone number available. You should ring this phone number in order to check that it works. After all, if you are unhappy or would like a refund then you will need to get in touch as soon as possible.
4) Sketchy reputation
Before proceeding with any company you should seek to discover what their reputation was like for previous customers. Any good company will have testimonials displayed on their website for everyone to see; this shows they are proud of the comments they have received.
5) No accreditation
You need to opt for a company which has been accredited by relevant government or industry bodies in order to ensure that they are legitimate.
6) No payment time identified
And finally, if the cash for gold website does not identify a time scale for your payment to be received then you should also be worried. After all, they could have you hanging on for weeks and weeks waiting for your payment and there's nothing you can do about it.