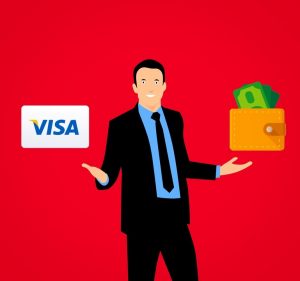 In business, you are often encouraged to save money. And this is for a good reason, as sometimes, a little bit of frugality can protect your business from financial problems in both the short and the long-term.
However, it is sometimes important to let go of the purse strings a little. In the right circumstances, spending money will ultimately allow you to make money. With this increase in business profits, you will then have the ability to improve and grow your business further.
Here are just a few examples where this is possible,
#1: Spend money on the hiring process
Your business needs employees, right? However, while there are low budget ways to bring in new hires, you might choose to spend money to secure the top talent in your business. 
So, you might hire a professional recruiting firm. Companies such as SCOPE Recruiting have the experience and the resources to find the very best people for all kinds of businesses. Alternatively, you might enroll dedicated HR staff onto your team, on either a part-time or full-time basis.
While you will face the expense of using an external or internal recruitment team, you will ultimately save money when the best people come on board. And when you have the best people working for you, there will be an upturn in profits because you can almost guarantee greater productivity and quality work from the people you have employed.
#2: Spend money on your employees
When you have employees on board, you can do more than pay them a staff wage. To improve their morale, you might share some of your profits with them occasionally. So, you might give them a cash bonus occasionally as a thank you for their hard work. You might reward them with birthday or Christmas gifts. And you might treat them to the occasional social event, perhaps with a meal out or a team weekend away.
In most cases, the money spent won't be wasted. Because of the improved morale of your employees, you should then see an upturn in profits because of their improved productivity. You are more likely to retain your employees too, so there will be little need to spend more money on the recruiting process down the line.
#3: Spend money on your marketing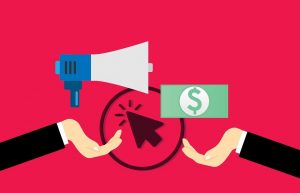 Of course, you don't have to spend a fortune on marketing. Thanks to social media and old-fashioned word-of-mouth, it is possible to market your business on a budget. And while this is undoubtedly good news for cash-strapped business owners, you might still decide to spend money if you have the financial means to do so.
So, you might take out ads on the radio or television, as both of these methods are effective ways of reaching out to the masses. You might want to pay for a billboard too, especially one that can be placed prominently within the locale of your customer demographics. To improve your marketing, you might also outsource this aspect of your business to another firm. This way, you will make money because of their efforts and expertise, and you will also have more time to focus on those other aspects of your business that can generate a profit.
Another way to spend money is to pay for promotional products emblazoned with your brand. From pens to travel mugs, you can pass such items on to people you meet at business events, and you can even leave them lying around in places where your chosen demographic are likely to notice them.
By using any of these methods, you are going to reach more people. And when you reach more people, you stand a greater chance of making a profit if they then decide to use your business.
#4: Spend money on training
The better skilled your employees, the better the work they put in for your business. As a consequence, you should then see your profits increase. Of course, you shouldn't rule yourself out of the equation either, as if your skills can be improved, perhaps with a business management course, then you will have the know how to improve and profit your business too.
So, don't neglect this one aspect of your business. Whether you bring in an external provider or pay for classes online or off, pay for the training that both yourself and your employees need.
By taking this step, not only will you have a better business, but when your potential customers and clients see your accreditation on your website and promotional materials, they might favor your business over your competitors. The result? An increase in your profits, of course.
#5: Spend money on outsourcing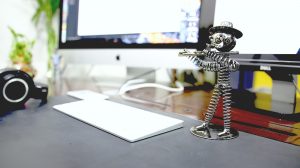 Now, there are occasions when outsourcing is a complete waste of money. If you have employees with the time or ability to take on the tasks your business requires, there is little point in paying others to complete them.
However, if your employees are under-skilled, or if they don't have the capacity to take on greater workloads, then paying for outsourcing is a good idea. Your staff won't burn out, so you won't have to pay temporary staff to cover any sicknesses. An outsourced firm will provide greater quality work, so you will profit because of an increased reputation. And both you and your employees will have the time to work on other tasks that will profit your business.
So, if outsourcing will benefit your business, then consider the expense a worthwhile one. So, you might do as we have already suggested, and outsource your marketing and HR. You might also hire somebody to work on your website design or on your blog. You might outsource your customer service. And you might outsource some of these business tasks to a virtual assistant. 
Think carefully then, and if it is cost-effective for you to outsource, then do so for the betterment of your business profits. 
Finally
Don't spend money you can't afford. And don't spend money that could be better spent elsewhere. However, consider the points within this article, and if it makes financial sense for you to open up your wallet occasionally, do so if it will profit your business.