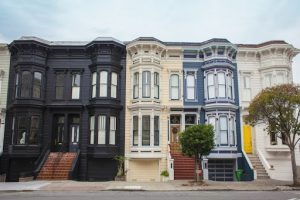 Investing in real estate can be a fun and exciting financial venture, not to mention a profitable one. While getting a mortgage can seem difficult, this is actually one of the easier investment opportunities to finance. The potential returns of this undertaking also far outweigh any problems you might face, making it a relatively low-risk option too. That being said, real estate investing can be tricky, especially for beginners. With that in mind, here are five mistakes you must avoid.
Neglecting Learning The Basics
Real estate investing isn't as simple as it might first appear. Just like with any other type of business, therefore, it will be difficult to be successful unless you know what you're doing. You must make sure that you take the time to learn the basics before putting your financial security on the line. However, that doesn't necessarily mean that you have to invest thousands in courses and expensive books. There are plenty of free sources of information, such as your local library. 
Working On Your Own
Although the media certainly doesn't portray it that way, no entrepreneur makes it big on their own. Even the biggest success stories had help along the way. Having the right team in place will make real estate investing a whole lot easier. While there will be a lot that you can handle yourself, you should have a real estate agent, appraiser, home inspector, and closing attorney by your side, at the very least. Professional property management should also be considered. 
Asking Friends For Loans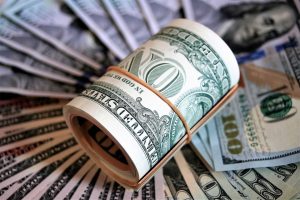 Finding a great investment opportunity is tough when you don't have the funds that you need. What's worse, however, is turning to friends and relatives to secure these funds. Instead of researching investment home loans, many novice real estate investors ask their loved ones to lend them the money. The trouble is, this very rarely ends well. Money can be a huge source of conflict, even among families, which means that borrowing from a friend could cause problems. 
Paying Way Too Much
There is only so much you can spend on a property before it becomes a loss. Because of this, you must have a clear budget in mind when you go into negotiations. Make sure that you consider any additional costs involved in renovating the property and carrying out repairs. If your budget doesn't work with the price the seller is asking for, then you must be willing to walk away. This isn't easy to do, which is why you should try not to get emotionally involved. 
Giving Up Too Soon
Far too many new investors fail to realize just how difficult real estate investment can be. They expect it to be a get-rich-quick scheme, and, as such, are taken aback when they discover how much work is involved. Just like any other business, investing in real estate has its problems and challenges, many of which could cost you big. While it will certainly be tempting to at times, you can't give up on real estate too soon, or you'll never make a success of it. 
Every real estate investor makes mistakes, but, for a smoother path to success, you should try to avoid the ones listed above.