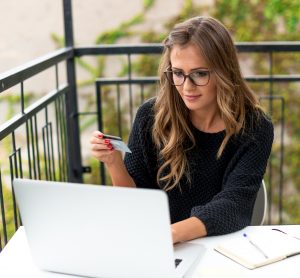 It seems like everywhere you look you see zero percent interest financing offers. Whether you're looking to buy a new car, a mattress, anything at a home improvement store or even furniture, you may be able to qualify for zero percent interest rate financing. The question is, should you accept that financing? The answer depends on the type of purchase and your financial situation. You can use these guidelines to help find the answer for your situation.
The Number One Consideration: Could You Pay Cash?
The first and most important thing to consider when determining whether or not to use a zero percent interest rate offer is could you pay cash for the purchase today. If the answer is no, you probably shouldn't be making the purchase you're considering. Yes, that means you should say no even if you're offered a zero percent interest rate. Why?
Why No Cash Usually Means Don't Go for the Loan
Buying things you can't afford to pay cash for today means you really can't afford to buy that item. Instead, you'll be using future earnings to pay for that item. Even if you're paying no interest, your future finances could change to the point where you can no longer afford the monthly payments on your zero percent loan. If that happens, you'll likely end up with a much higher penalty interest rate. In some of the worst cases, you may end up having to pay penalty interest back to the beginning of the loan period.
Having Cash Opens up Opportunities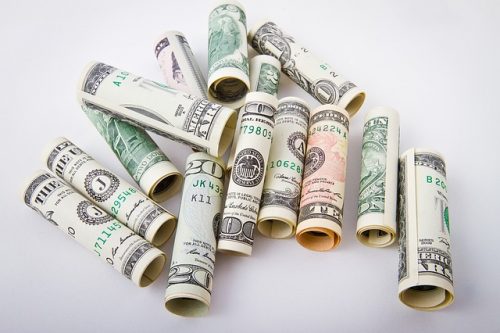 If you can pay cash, you're in luck. A zero percent financing offer may be a great opportunity. However, you need to be sure you set aside the cash for the purchase and vow not to touch it except to make payments on the loan until the loan is paid off. It's easy to forget that the money you set aside is to pay back the loan. If you forget, you could easily spend that money on something else, putting you back to square one where you couldn't really afford the original item.
You can leave your cash in a savings account or a certificate of deposit (CD) and earn a bit of interest on your money. This concept, when you earn more interest than you pay on a loan, is called arbitrage. In recent history, you wouldn't earn much on your money. However, further in the past, you could easily earn three to five percent interest in a savings account. If those times ever return, a zero percent loan could be a great way to earn a bit of money from your good credit.
However, just because you can take out a zero percent interest loan doesn't mean you should. Here are some specific considerations.
Home Improvement Stores and Set Price Purchases
When you shop at a home improvement store you almost always pay the price on the price tag unless you have a coupon. You don't go to Home Depot or Lowes and ask to negotiate on a common purchase. If you're shopping at a store that doesn't negotiate on pricing, you may want to take an offer for zero percent interest financing through a special store credit card. These offers can be great arbitrage opportunities for large purchases, but should generally be skipped for smaller purchases.
Furniture Stores, Mattress Stores and Places You Can Negotiate
At certain stores, like furniture stores and mattress stores, you're expected to be able to negotiate the price at least a little bit. Many of these stores also offer promotional zero percent interest rate loans or credit cards to help people buy more than they can afford to buy today in cash. In these stores, I usually suggest not using the financing as it allows the retailers to charge you full price.
If you're taking out a loan, you don't need the cash today, so why would the retailer discount the item. Instead, if you wish to use the zero percent financing, negotiate the price first. Then, when it comes time to pay, ask if you can qualify for the financing. Never say you'll use financing until after you've settled on a price.
Car Dealerships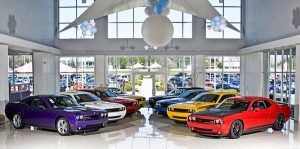 Car dealerships are much like furniture stores and mattress stores, but on a much more expensive level. Sometimes, car manufacturers will offer zero percent interest car loans to help sell certain new car models. Like with other stores that allow you to negotiate, don't ask about using the financing until after you've settled on a price. Otherwise, the dealership may use the fact that you're financing against you.
There is one small difference with car dealerships versus other, smaller purchases such as furniture and mattresses. Cars are almost a necessity in many areas of the country. When it comes to cars, I do think you can responsibly borrow for a reasonably priced car. Just make sure to use a short term car loan, such as a 36 or 48 month loan. I'd stick with a cheaper car if you have to get a loan though. Think Honda Civics or Fits or Toyota Corollas. Just make sure you can comfortably make the payment. If you can't, opting for a used car is probably a better idea.
Businesses use zero percent promotional loans to boost sales. They do so by getting customers who can't afford to pay cash to make a purchase today. It works out great for the companies, but it usually doesn't work out as well for the consumer. After all, if you make a purchase with a zero percent offer and couldn't pay cash, you just bought something you can't really afford.
Latest posts by Lance Cothern
(see all)