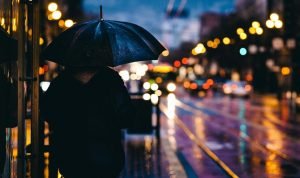 When you're young, retirement planning and life insurance can seem like an unnecessary expense. Why pay for life insurance, in particular, if you won't be around to reap the reward? Life insurance acts as an umbrella, protecting your assets and your loved ones in the event of your death.
Here are some reasons why you should invest in a life insurance policy, and how to learn more about shopping for the right life insurance policies for your needs.
Your Death has a Price Tag
The main reason to get life insurance is to cover the expenses relevant to your death. If you have any debts accumulated that don't have specific insurance, life insurance will cover those payments. If you don't have insurance, the bank or government could repossess your assets to make up the difference. The last thing your family needs is to have their home sold out from under them after losing you. Furthermore, while you may not be around to reap the rewards, many individuals don't want a bank to profit either.
Death, ironically, is a lively industry. The average funeral costs upward of $10,000. As such, more people are opting to get funeral insurance on top of their life insurance policies, to ensure their family members are protected. While you may not be around to experience a life insurance payout, your family will be forced to pay if you don't have a policy in place.
Supplemental Insurance
Having a life insurance policy adds the option for supplemental insurance, like the funeral insurance listed above. Supplemental insurance can include valuable coverage, such as supplemental disability insurance. This type of insurance pays out if you are injured and can't work for an extended period. It helps keep your assets safe if you see a dramatic loss of income due to an injury or illness that is beyond your control. This type of supplemental insurance is worth being able to keep what you've worked so hard to attain.
When looking at supplemental insurance policies, compare rates and plans. Try and find one that pays you directly so that you can allocate the funds and pay the highest priority items, rather than one that goes directly to medical service providers. If you become terminally ill, some supplemental policies allow you to draw funds before your death to help pay your medical expenses.
The Single Myth
There is a myth that if you are single, you don't need life insurance. This could not be further from the truth. Regardless of if you're married or not, someone will end up footing the bill for your debts and expenses. This could mean your aging parents if they are still around or a distant relative.
While you may think of life insurance as something for the distant future, tragic accidents happen every day. Life insurance is a must-have for those with a history of family illness, regardless of their age. There are also other relationships to consider when it comes to life insurance.
If you have holdings in a business, your death could impact your partners and ultimately shut the business down if you don't have coverage in place. If you share housing with someone, you should have enough coverage to cover your lease and reduce the financial burden on your roommate.
Finally, things change. You may not have a family now, but you may meet someone and decide to have a family in the future. If you buy a long-term policy when you're young, you'll spend less than you would if you applied later on.
The Bare Minimum
You don't have to have a huge life insurance policy to start with. Look for something that will cover any funeral and medical expenses at the bare minimum. As you age, premiums will go up, so it is best to plan well in advance. Life insurance protects everything you've worked for during your time on Earth.