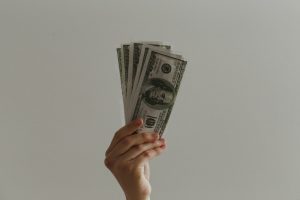 Return on investment (ROI), is likely the overriding business goal in everything you do. After all, you started a company to pull a profit, and ROI is a guaranteed way to make that happen. Luckily, in most areas, this is a definite matter to get your head around. You can tailor equipment costs to price points, and order stock based on sales to pretty much guarantee money comes back around. But, when it comes to marketing, your ROI efforts are liable to enter much muddier waters. 
That's because both retention and acquisition marketing efforts rely on consumer input and interaction, neither of which you control. In fact, if there's one thing worth keeping in mind here, it's that consumers pretty much never do what you expect or want them to. But, this by no means indicates that marketing ROI is impossible to guarantee.
While there will always be some element of uncertainty here, countless companies manage marketing ROIs they can rely on. Instead of approaching this matter with a defeatist attitude, keep reading to find out how to join them. 
Streamline your marketing processes
It should go without saying that the more you spend on marketing, the fewer chances you have at seeing an ROI. Of course, it is now necessary to dedicate a large portion of your budget to the marketing cause, but make sure that you aren't wasting money where it isn't necessary. In other words, entrust one person with your social media accounts and written content instead of splitting responsibility, and turn to a full service video production team for video content instead of spending excess with multiple companies. And, of course, streamline general marketing costs as much as you can to keep expenses at a minimum. 
Always analyze data
Big data now grants us more consumer insight than ever before. By making sure to analyze and use that data at least weekly, you can guarantee marketing ROI that wouldn't be possible otherwise. After all, you'll be able to keep a close eye on everything from consumer preferences to the results your marketing is reaping in real-time. This helps set and tweak key performance indicators (KPIs) that will keep your efforts here on track and pulling the profits you want to see.
Target rather than shooting in the dark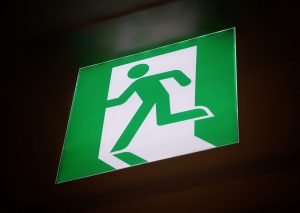 Along those same data lines, it's also vital to note that marketing ROI very much depends on your targeting abilities. Consumers no longer value or interact with generic ads that don't appeal to them directly. 72% of consumers actually go as far as to say that they will only engage with personalized marketing. If you want to see ROI here, then, this is a goal you need to be on top with. That means tailoring email marketing towards past consumer habits, and content towards interests you know exist within your customer base. As simple as that, you can rest easy that you're spending money here wisely, and that it's liable to come back and more down the line.