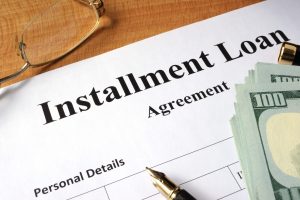 Are you thinking of applying for an installment loan?
Installment loans enable you to pay for any big investment through regular long-term payments. As the borrower, you repay for a set amount of money each month until you pay back the entire loan. This quality of installment loans makes it a great choice for many borrowers as applying for one means that becoming overwhelmed with big payments is never an issue.
In this guide, you'll learn about the different types of installment loans depending on your financial situation. Read on and learn whether what payments you need can get covered by installment loans.
1. Mortgage
Mortgages are one of the most common types of installment loans around. These are what you apply for if you're thinking about getting your own house. For the most part, you'll get a large sum of money, enough to buy the house you want.
You don't need to worry about repaying the loan you took in this case. Depending on how much you borrowed, you're given ample time to pay it back. This can range from 15 years up to 30.
In the end, you'll end up paying more than what you've borrowed but that's expected for mortgages. Make sure to pay the required amount each month. If you fail to do so, the bank may take possession of your house.
How to Ensure Mortgage Approval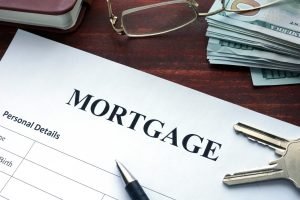 Often, people find they get rejected for a mortgage even if they pass the interview. This happens because of one simple mistake they commit. Often, it's because they spend a large amount of money right after the interview.
After getting approved for a mortgage, the lending company tends to monitor your financial records to ensure they're lending to someone responsible with their finances. Most people don't know this and end up with big expenses afterward.
It may look like a harmless decision, but it may be what decides whether you get the loan in the end. Until they give you the loan, it's best to remain stingy.
2. Signature Loans
Signature loans are a kind of personal installment loan which business owners can make use of the most. They get their name from the fact that most of these only need your signature to get approved. This is a good way to come up with quick cash to help your business stay afloat.
For the most part, how much you can borrow stems from how much your business makes per year. In some cases, lenders do a soft check by checking your credit history before approving the loan.
Why You Should Apply for Signature Loans
As mentioned above, a signature loan only requires your signature for the most part. This makes it a great option if you have a bad credit score or history. Checking the credit history is often only a formality on the lender's part.
This makes the process of getting money through a signature loan a fast one. If you're in something of a rush, this is something you may want to consider.
These loans also tend to get done with a one-off account. This makes it so you won't need to worry about any residual fees from the previous loan.
3. Car Loans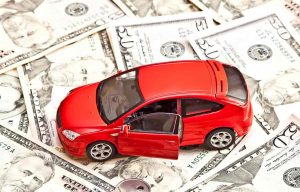 Sometimes referred to as auto loans, this kind of installment loan is self-explanatory. Using these loans is a great way to pay for a car you want to buy. With car loans, you won't need to worry about a big expense which may leave you bankrupt.
Often, these loans are on a set rate as appointed by the company setting them. This means you can't afford to pay for less than what they tell you lest they take your car away from you. It's wise to check out different offers from different lenders to get the best deal possible.
Benefits of Applying for Car Loans
Thinking of whether or not applying for a car loan is worth it? Well, you should know there are different benefits to doing so.
For example, you'll be able to get your car sooner rather than later. This can then enable different avenues like being able to land a job far away from your place of living.
Even if the pay of the job you land isn't that great, you still won't need to worry about losing your car as car loans have the lowest interest rate of any installment loan around. Depending on the model, you can go as low as a 2% interest rate for your car payments.
4. Student Loans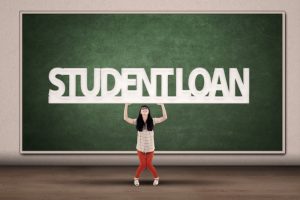 If you've had financial troubles while entering college, then you may have applied for a student loan. Student loans are among the types of installment which only last for a fixed period. Often, they last only 5 years at most.
Most student loans last as long as you do in school though. As long as you're enrolled in school, you receive a set amount of money to help you pay for your expenses. You can start paying back the loan at this point if you choose to do so.
Once you graduate though, you're expected to pay a larger amount each month. It's often a better idea to start payments as early as you can. Doing so can make it easier for you to pay the loans back later on.
What You Need to Know About Student Loans
People often complain about student loans. For the most part, the complaints are because they find the required payments too large for each month that passes. Sometimes, it's because the interest rates are unreasonable for them.
Often, this is because the loans they opt for are scams in some form or another. Avoiding these student loan scams will allow you to be able to fulfill your loan sooner than later.
Learn the Different Types of Installment Loans Today
Knowing the different types of installment loans will help you realize if your situation qualifies for one. Read up and apply for a loan today!
Don't stop here! If you liked this guide and found it useful, why not check out our other articles today?
Latest posts by The Fortunate Investor
(see all)